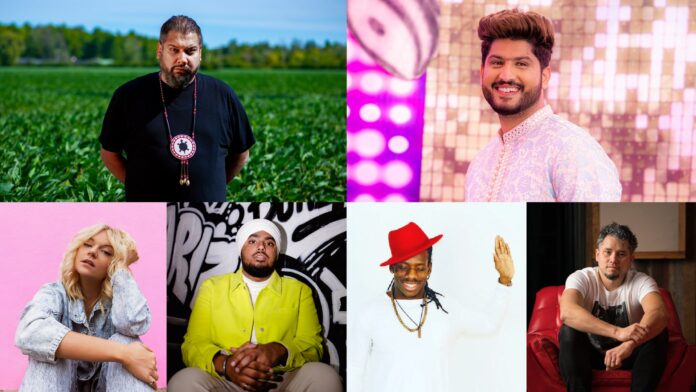 SURREY Fusion Festival has announced headliners for the 16th annual free event. Indigenous electronic artist DJ Shub will perform on Saturday, July 22, followed by Punjabi singer and actor Gurnam Bhullar on Sunday, July 23.
The festival will also host performances by JESSIA, Ikky, Wesli and Don Amero. The festival runs from 11 a.m. to 10 p.m. both days in Holland Park and will feature 50 pavilions representing cultures from around the world. 
Renowned as the 'Godfather of PowWowStep', DJ Shub has spearheaded the rise of this thriving electronic music genre.
Gurnam Bhullar is an accomplished Indian artist best known for his single "Diamond" which has received over 645 million views on YouTube.
Additional artists performing on Saturday, July 22 include JESSIA, a Ucluelet-raised indie pop artist known for her song "I'm Not Pretty", as well as Ikky, who performs a fusion of hip hop, R&B, and Punjabi music. Haitian-Canadian and Juno award-winning artist Wesli and Indigenous country artist Don Amero will perform on Sunday, July 23. The festival will also feature a variety of local performers across all stages. 
Surrey Fusion Festival's 2023 theme "Dance Around the World" will be displayed at 50 cultural pavilions and across eight stages. The Cultural Cooking Arena will showcase a Surrey youth cooking competition on Saturday, July 22, and cooking demonstrations by cultural pavilion organizers on Sunday, July 23. The two-day festival will also feature amusement rides, a kid's zone, dance battles, dance workshops, an Indigenous Village, Indigenous marketplace, and amusement rides. 
For more information, visit www.surreyfusionfestival.ca.