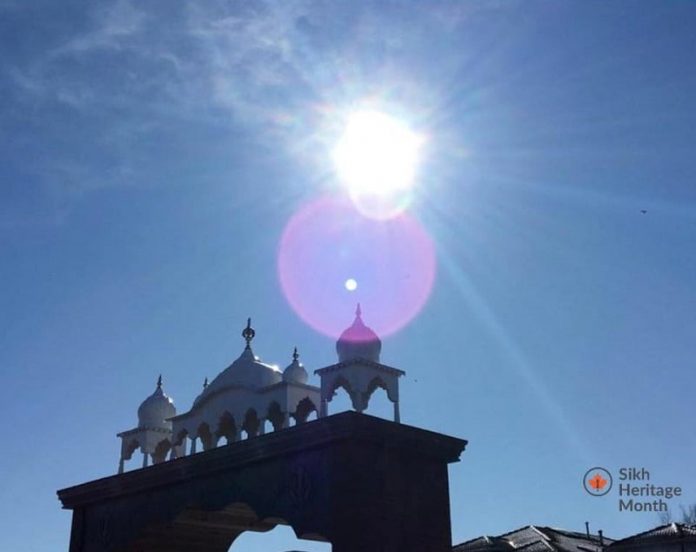 SIKH Sangat of North America, in partnership with the Sikh Students' Associations of Simon Fraser University (SFU) and University of British Columbia (UBC), will host an evening of interfaith and community engagement to raise awareness about the Sikh faith, in celebration of Sikh Heritage Month on Thursday, April 12, 7-9 p.m., at Gurdwara Sahib Sukh Sagar, 347 Wood Street, New Westminster.
"We are excited to open our doors and arms to people of all faiths and backgrounds, which is a core concept of the Sikh faith," said Karanbir Singh, Gurdwara Tour Coordinator, SFU Sikh Student's Association. "This event will provide us the opportunity to share more about who Sikhs are and faith-based practices, along with learning about our brothers and sisters from other cultures, all in an intimate, open and accepting environment. It's also a time for us to collectively express gratitude and appreciation for all of life's blessings."
This evening program will begin with a tour of the Gurdwara and then continue with light refreshments. During this time, guests will have the opportunity to participate in various types of seva (selfless service), and then make their way into the main hall to listen to kirtan (traditional faith-based music) and enjoy a special presentation about who the Sikhs are. A question and answer period will follow the presentation and will provide another opportunity for guests to learn more about the Sikh faith in an inclusive and safe space. After the program, the entire congregation will partake in a vegetarian meal together to signify equality and brotherhood / sisterhood.