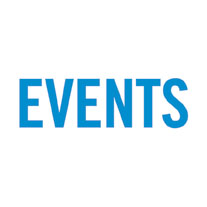 Fundraiser for BC Liberal Leadership Candidate Ellis Ross
A Christmas-themed fundraiser is being held for BC Liberal leadership candidate Ellis Ross at 6 p.m. on Friday, December 3 at the Fraserview Hall in Vancouver. Tickets can be purchased for $60 at www.ellisrosscampaign.com/christmas or by reaching out to Ross' team by email at events@ellisrosscampaign.com. There are a total of six candidates vying for the position of the next party leader, who will be selected on February 5. BC Liberal Party membership, which will allow you to vote for the next leader of the party, is available until December 17 and can be purchased at:
Sanjha Vehra Women's Association
17th Annual Breast Cancer fundraiser: They will be collecting donations by e-transfer (sanjhavehra@gmail.com) — or make cheques payable to "Sanjha Vehra Women's Association" — till end of November and will promote and advertise your business by displaying your name on their Facebook page during the whole month of November. All proceeds go to Surrey Hospital Foundation. For more information, call their hot line: 604-506-6123 / e-mail: sanjhavehra@gmail.com. Ina message, the association says: "Last year we donated $10,000 collected virtually to Surrey Hospital Foundation.  This year, again due to COVID we are doing the same and our deadline for the fundraiser is end of this month. So far, we have only collected $6,500 and I am appealing to all of you to reach out and assist us to reach at least the same amount as last year if not more. Please donate by e-transfer to sanjhavehra@gmail.com or by cheques or cash payable to our President Balwinder Hairan at suite # 107-12837 88Avenue, Surrey BC. V3W 3K2 providing your full name and address. You will be getting your tax-deductible receipt for your donation."
South Asian Adults and Seniors
Power Presentation: APNI South Asian Community Response Networks — "Adult's or Elder's Abuse – It is not right in any way"" — Power Presentation on Sunday, November 28 by Jas Cheema, Regional Mentor for B C Association of Community Response Networks, at Shanti Niketan Hall of Lakshmi Narayan Temple, 8321 140th Street, Surrey, from 2 to 3:30 p.m. APNI South Asian Community Response Networks has been established in Surrey in collaboration with the City of Surrey and Vedic Hindu Cultural Society of British Columbia to support South Asian adults and seniors to remain safe in their homes. Individuals have the right to be treated with respect, must have access to their basic needs and have own control over their lives. There will be a question and answer session concerning any kind of abuse. Please use a facemask and maintain social distancing while seated. Tea and light snacks will be served. Contact Surendra Handa, Coordinator, APNI South Asian Community Response Networks, at 604-507-9945 or email: surendra_handa@hotmail.com for further details.
Yoga: Yoga classes will be conducted by Gunwant Kaur Chana, expert yoga instructor, on Monday, November 29 and Thursday, December 2 from 10 to 11 a.m. on both days. All the participants are requested to join those who have already been double vaccinated and they should bring a facemask and a yoga mat with them and follow social distancing for placing yoga mats. Contact Surendra Handa, Coordinator, Vedic Seniors Parivar Centre, Lakshmi Narayan Temple, 8321 140 Street at 604-507- 9945 for registration and further information.
Vancouver Christmas Market
The Vancouver Christmas Market returns home to Jack Poole Plaza (downtown Vancouver at the Olympic Cauldron), lighting up the holiday season with an expanded six-week schedule from November 13 to December 24.  Now in its 11th year, the German-inspired market is both the longest-running and largest Christmas Market – and the only European Christmas Market – in Vancouver.
* Vancouver Christmas Market event dates include:
From now – December 23: open 11:30 a.m. to 9:30 p.m.
December 24: open 11:30 a.m. to 6 p.m.
* Online ticket pricing for the 2021 market season (not including fees and taxes):
$12.99 Adult (18-64 years)
$10.99 Seniors (65+ years)
$6.99 Youth (expanded age band for the 2021 market – 7-17 years)
Free for children (six and under)
Season Pass: $19.99
* Parking: Street parking and several public parkades are located nearby
* Transit: The market is a short walk from Waterfront Station and several bus routes
Website: ​vancouverchristmasmarket.com