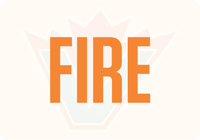 VANCOUVER Fire Rescue Services on Tuesday announced the City's third fire fatality of 2020. At approximately 9 p.m. on November 30, VFRS responded to reports of smoke and flames from the second floor of a commercial building in the 2100-block of Kingsway. Vancouver Police officers had noticed the fire and after requesting VFRS, attempted to make entry but were driven back by the flames.
A male occupant, 30-40 years old, was found deceased by fire attack teams, and a second male was taken to hospital with significant injuries.
VFRS said the fire occurred in an illegal suite which did not have sprinklers or smoke alarms, and fire investigators have determined smoking to be the cause of this fire.
VFRS said that this tragic loss is a reminder for everyone to ensure they have working smoke alarms. The Fire Code requires one per occupancy; however, one on every floor, or one outside each room where someone sleeps is ideal.
It noted that smoking is a leading cause of fire fatalities and advised people to ensure any smoking material is fully extinguished and disposed of in an appropriate container.