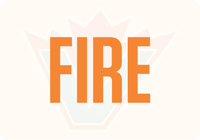 VANCOUVER Fire Rescue Services attended multiple structure fires overnight, which tragically have resulted in an occupant fatality and a firefighter being sent to hospital. 
At approximately 8:30 p.m. on Friday, crews responded to the 2300-block of West 1 Avenue. An occupant was rescued from the fire with serious injuries, but has subsequently passed away in hospital.
At approximately 10 p.m., crews responded to a second alarm fire in a vacant premise. During interior operations a firefighter fell through the floor. A mayday was called and the Rapid Intervention Team (RIT) deployed. The firefighter was able to partially rescue himself before being located and treated by the RIT and other crews. He was transferred to BCAS who transported him to hospital where he is undergoing tests and being treated for injuries sustained in the fall. 
Early Saturday morning, fast action by crews prevented tragedy in a multi-story senior care facility in the 500-block of Carrall Street. Occupants were rapidly evacuated and the fire contained to the room of origin at this second-alarm fire. 
Lastly, at 2 a.m., crews were called to a fire in the 200-block of East Hastings, containing a mattress fire to the suite of origin.