FORMER Surrey mayor Doug McCallum should sue the RCMP for the shamelessly biased manner in which they went after him and ruined his chances of being re-elected – just because he was replacing them with a municipal police force.
In fact, former prosecutor and RCMP lawyer, Tony Bhullar, who was also a BC Liberal MLA, told The VOICE on Wednesday in an interview: "The question now is what happens because legally Mayor McCallum may have won the election had these charges not existed, adding: "In my humble opinion, Mayor McCallum has the recourse to sue the RCMP."
Bhullar noted: "He would not be the first. The RCMP has the [federal] Department of Justice defend them in most cases and the payment is on an annual basis somewhere in the eight-figure range that the RCMP pays out for wrongful acts. And the Department of Justice in British Columbia has two full-time lawyers that defend the RCMP."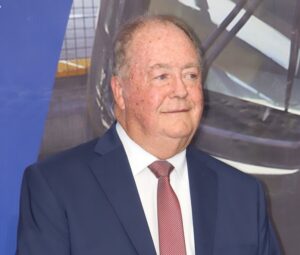 THE VOICE had asked Bhullar for his opinion about the case before McCallum's trial on a public mischief charge got underway. This newspaper sent him the warrant in the case and the CCTV footage of the incident that showed a bush blocking the view of McCallum's foot – and he called back to say that McCallum would be acquitted.
(McCallum was charged of lying to police in connection to the September 4, 2021 incident in which he had alleged that Debi Johnstone, who opposed his plan to replace the RCMP with a municipal police force, had deliberately run over his foot in a supermarket parking lot in Surrey.)
On Wednesday, Bhullar said: "I was asked by The VOICE to give my opinion. The VOICE paper did in fact sent me material which I examined … in my opinion and my legal opinion, there was no case against Mayor Doug McCallum. If it was me, I would not have approved the charges.
"There is a two-tier test for the approval of charges which I have done so in my capacity as a prosecutor and the test is 'Is there a substantial likelihood of conviction? and 'Is it in the public interest?'
"Those two criteria are necessary in order to bring a prosecution. Neither were present in the (case) of Mayor Doug McCallum."
Bhullar went so far as to bluntly state: "In fact, Mr. McCallum could have had a second-year law student and he would have got acquitted. There was not sufficient evidence. Never mind being beyond a reasonable doubt, it did not even reach the level of balance of probability test, which is just above 50 per cent. It was not there. The charge against the former mayor should not have proceeded to trial and should not have been approved in the first place."
Bhullar added: "If he had not been Mayor, nothing would have ever been done. It's unfortunate because there are quite often facts that are similar to this where a false report is made to police and no action is taken. So I am concerned that Mayor McCallum was singled out and there was a conflict of interest on part of the RCMP which were in the middle of a transition phase and had in my opinion perhaps a personal animus against Mayor McCallum because of his decision to move to a city police."
Bhullar made it clear that he was not opposed to a new police force nor did he care if the RCMP remained – he did not see it as a high priority.
He noted: "However, it was Mayor McCallum's choice – he was elected and duly elected and should have been provided the opportunity to be able to transition the police force if he so chose."
BHULLAR also pointed out: "There is a great concern amongst lawyers that I have spoken to as well as my own opinion that we need a model such as they have in England where they have the Director of Public Prosecution and the prosecution process is completely removed from the government of the day. The reason for special prosecutors is that there is a concern that the attorney general or no one else in the political level interfere with the prosecution.
"Justice must be seen to be done. And that is why they have the special prosecutors. But special prosecutors are tasked with making this decision and more often than not they proceed with the trial even though that criteria is not met. So I have great concern about the current status of prosecution.
"It is better to have a Director of Public Prosecution system and a director should be chosen by a committee of say the attorney general, the chief justice of the province and maybe a couple of citizens but there should be a committee to appoint the director and it should be non-political. And it is very important that everyone is treated equal before the law."
Bhullar added: "The prosecutors are to act as Ministers of Justice and without passion or prejudice."
READ ALSO:
ME THINKS!: SURREY ELECTION SHOULD BE HELD AGAIN! SHAME ON BRENDA LOCKE AND THE RCMP!  (Updated again on Wednesday)