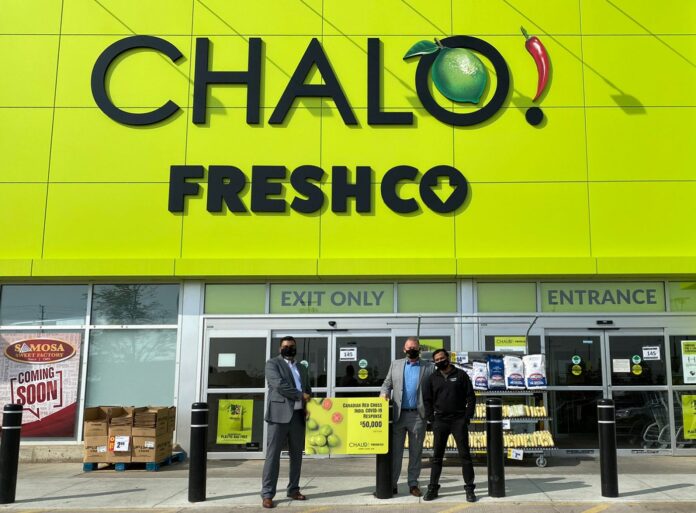 IN an effort to support India's COVID-19 response, senior executives from FreshCo and Chalo! FreschCo on Friday presented a cheque for $50,000 to the Canadian Red Cross at the Chalo! FreshCo Brampton store on Airport Road.
These funds will directly support preparedness, response and recovery activities on the ground in India, helping communities that have been affected or are at risk of being affected by the deadly virus.
The donation cheque was presented by Tony McGrath, VP Operations, Discount Format, Sobeys Inc., Donny Sandher, National Chalo Operations District Operator, Discount Format, Sobeys Inc., and Hamza Rizwan, Chalo! FreshCo Store Owner, to Canadian Red Cross.
FreshCo and Chalo! FreshCo's stores across the country will be promoting the Red Cross appeal for donations with in-store communication, encouraging community members to donate directly to this relief effort in the days and weeks to come.