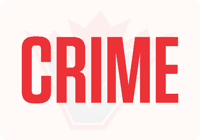 Saturday night in the neighbourhood. @safesurrey2018 #time for change pic.twitter.com/fPtZyRlb9z

— Doug Elford (@delford) September 23, 2018
A white girl reportedly stabbed another white girl in Unwin Park at 134th Street and 69th Avenue in Surrey's Newton area, sparking off a massive responsive by the RCMP, according to residents of the area.
Doug Elford, Council candidate with Doug McCallum's Safe Surrey Coalition, told The VOICE that an eyewitness told him that two teenagers went at each other, with one reportedly stabbing the other before taking off.
The RCMP responded with a number of police cruisers with sirens blaring as well as a helicopter. The suspect was reportedly apprehended by police.
Elford said residents were scared when they heard the police sirens because they thought that a shooting had taken place. He noted how insecure people felt in the area.
Surrey RCMP later said that at approximately 6:20 p.m., an altercation
between several youth occurred at the park. A 17-year-old female sustained trauma consistent with having been stabbed and has since been transported to hospital where
her condition has been reported as stable and non-life-threatening.
The investigation is in its early stages, but initial indications are that this incident is targeted and involves parties known to each other, police said.
The Surrey RCMP's General Investigative Unit has assumed conduct of the
investigation and is in contact with the involved parties.
Anyone with information about this incident is asked to call the Surrey RCMP
at 604-599-0502, or contact Crime Stoppers if they wish to remain
anonymous, at 1-800-222-8477 or www.solvecrime.ca.