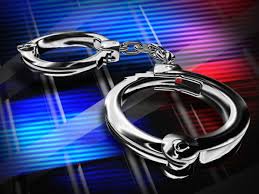 ONTARIO'S Peel Regional Police have charged a man with 15 criminal offences after he intentionally rammed an ambulance.
On Monday, June 7 at 1:30 p.m., police received a call for an unconscious man in a running vehicle in a parking lot in the area of Steelweel Road and Tomken Road in Brampton. Officers and paramedics arrived on the scene to render aid.
The man subsequently gained consciousness, accelerated the vehicle, striking the ambulance and two other parked vehicles before fleeing from the area. The paramedics did not sustain any injuries.
The investigation continued and at 5:04 p.m., officers located the man inside the vehicle near Kipling Avenue and Dundas Street West in Toronto. The man was arrested.
Harjinder Singh, a 32-year-old man from Brampton, was charged with the following offences:
Possession of property obtained by crime (three counts)
Breach of court order (three counts)
Possess identity document (three counts)
Possession of a controlled substance (three counts)
Possession of credit card data
Dangerous operation of a motor vehicle
Fail to stop at the scene of an accident
Harjinder Singh was held for a bail hearing, and he attended the Ontario Court of Justice on June 8.
Anyone with any information is asked to contact the 21 Division Criminal Investigation Bureau at (905) 453-2121, ext. 2133. Information may also be left anonymously by calling Peel Crime Stoppers at 1-800-222-TIPS (8477) or by visiting www.peelcrimestoppers.ca.