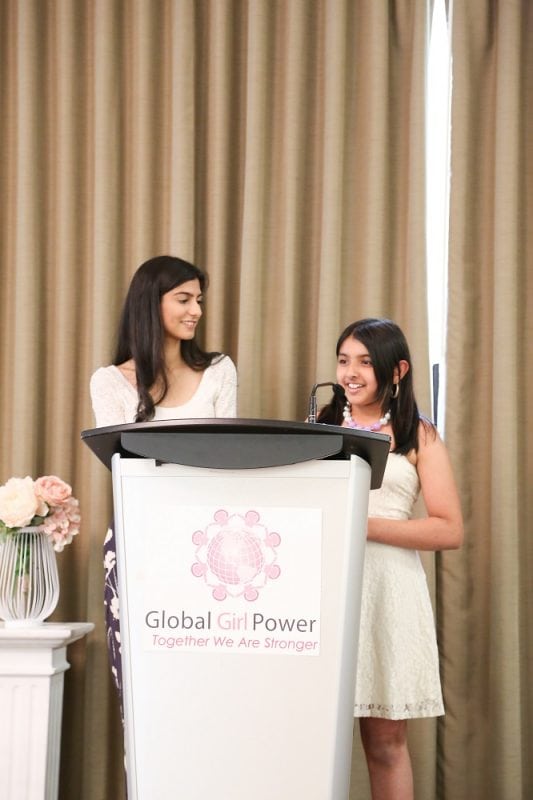 LAST Sunday, Global Girl Power Foundation celebrated Mother's Day at a Surrey hotel.  With a High Tea theme, this intimate afternoon was filled with live music and activities along withinspirational conversation to motherhood and the influence that mothers have on the lives of children and society. The event also highlighted and celebrated every individual who steps into the role of a mother.
Members of the community joined to celebrate the Mother's Day where 100% of the proceeds from this event are going towards supporting the local and global community. Guests were encouraged to learn about and support the Sustainable Development Goals and act on goals such as gender equality, quality education and ending poverty.
This year Global Girl Power collaborated with two organizations – Passion to Lead and SEVA Trust UK – that share the same vision. All the funds collected from the event are being utilized towards local and global projects.
Passion to Lead are launching a leadership and mentorship program in September at LA Matheson Secondary School in Surrey and are providing educational grants and support to 10 girls in Punjab, India.
Four of the sponsored girls were introduced and sponsored through Seva Trust who also introduced Global Girl Power with 15-year-old Anjali, a victim of a recent acid attack in Ludhiana. Representatives of both organizations recently met and handed the first payment of Rs.50,000  to Anjali's mother. Anjali is currently being treated at DMC Ludhiana.
Seva Trust team in India has been a great support this year by sharing their resources in India and making sure that every single penny goes to the right hands.  In the near future, both organizations also plan to collaborate on more projects in India. They are also providing financial support to 11-year-old Kamaljit Singh, a student who is unable to write using his hands due to a congenital problem.
Powerful speeches were delivered by guest speakers Dev Mann from Mannkind Charitable Society, Mandy Bassi from Global Girl Power and Loretta Cella of Passion to Lead and Global Sorority.
Email | info@globalgirlpower.org