IGHOREWO Diallo, 19, of Surrey has been charged with aggravated assault and assault with a weapon in connection with the attack on a staff member at LA Matheson Secondary School just before 8:30 a.m. on Friday, March 13.
The staff member was seriously injured and taken to hospital. He remained in stable condition.
Diallo was identified by police that same day and, at approximately 4 p.m., he was located and arrested in Vancouver.
Investigators believe that this was a targeted incident. The suspect is not a student or former student of the school.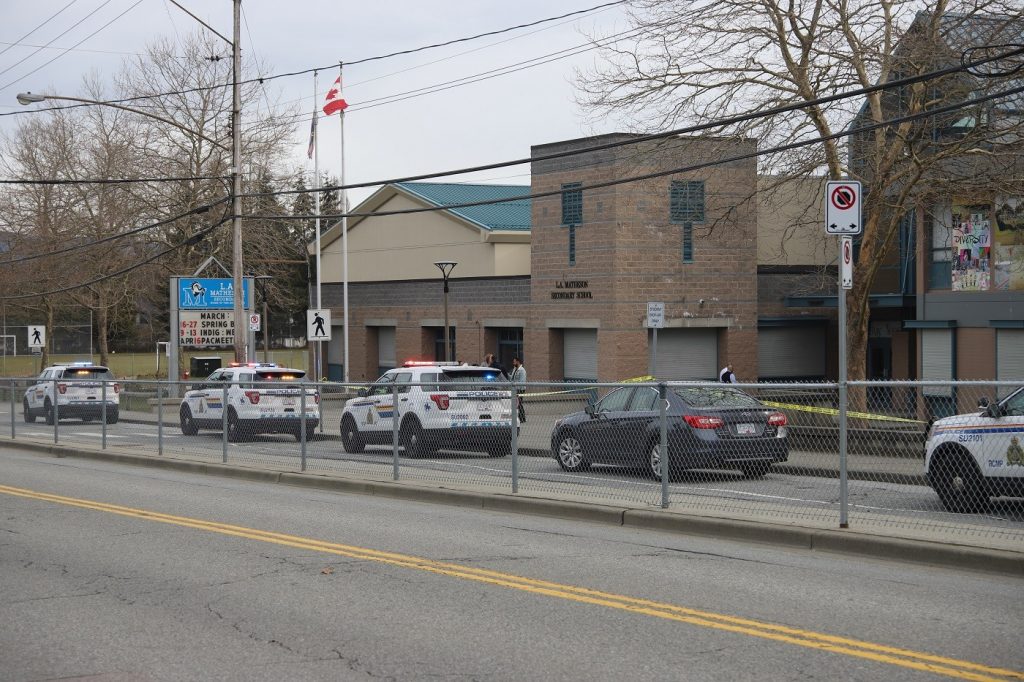 The school was placed under lock down which was lifted only after Surrey RCMP and the Emergency Response Team completed a security sweep. Classes were cancelled for the rest of the day.
Diallo is due in Surrey Provincial Court on March 30, according to court records.