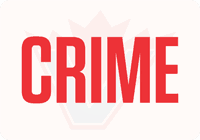 THE Integrated Homicide Investigation Team (IHIT) announced on Wednesday that the victims in Tuesday's fatal single-vehicle collision in Surrey were a mother and her two sons.
On March 26, at approximately 10:30 a.m., the Surrey RCMP received reports of a single vehicle collision on the 32nd Avenue diversion under the Highway 99 overpass.  Emergency responders arrived on scene and found three people inside the vehicle.  The deaths were suspicious and IHIT was called in to take conduct of the investigation.
A residence in the 14900-block of 35th Avenue, near the scene of the collision, is believed to be related to the investigation and detectives will be on site collecting evidence.  IHIT as well as Surrey RCMP serious crime investigators will be in the area of the residence for the next few days canvassing door-to-door for witnesses.
"IHIT has now identified the three deceased people – a mother and her two sons. Their names are not being released as it will not further the investigation at this time," said IHIT Cpl. Frank Jang.  "Our deepest condolences go out to the family members and friends affected by this event."
IHIT will continue to work with the B.C. Coroners Service on this investigation.
There are no further details to provide, IHTI added.
Anyone with information is asked to call the IHIT information line at 1-877-551- IHIT (4448), or by email at ihitinfo@rcmp-grc.gc.ca.
Should you wish to remain anonymous, please contact Crime Stoppers at 1-800-222-TIPS (8477).