SOUTH Asians on Sunday protested against Facebook outside its office in Downtown Vancouver at 200 Burrard Street after agitating farmers unions in India alleged that the company had blocked their Facebook page, Kisan Ekta Morcha, at the Indian government's behest after they published a video countering its claims on farm laws.
IANS reported from New Delhi that Baljeet Singh, who termed himself the head of IT wing of the agitation, said: "The government is afraid of the farmers."
In a jibe at Facebook, Twitter user Mandeep Muktsar wrote: "Breaking: #MarkZuckerberg to be nominated to Rajya Sabha. @Facebook."
The Rajya Sabha is the Indian Parliament's Upper House.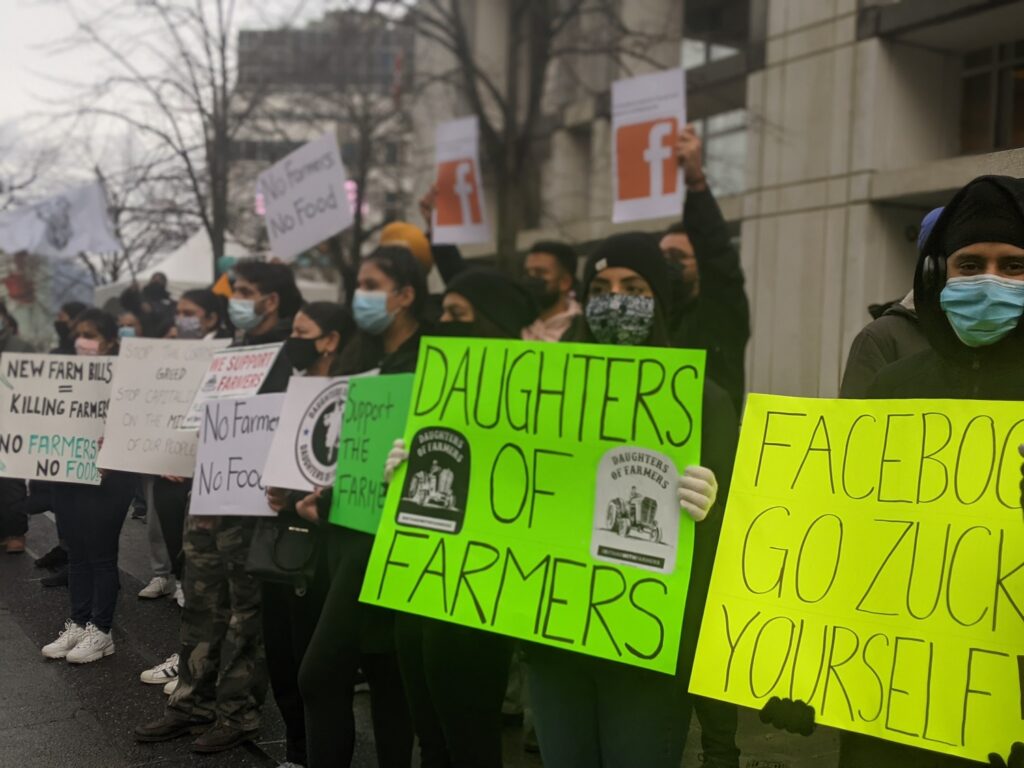 The Facebook page was later restored, reports said.
Photos by SUKHWANT SINGH DHILLON