LIBERAL Party Leader Justin Trudeau and Sophie Grégoire Trudeau joined Liberal Party candidates Terry Beech, Will Davis, Sara Badiei, Randeep Sarai, Taleb Noormohamed, Seamus Heffernan and Ron McKinnon in the Burnaby South hometown riding of Neelam Brar on Friday, October 11.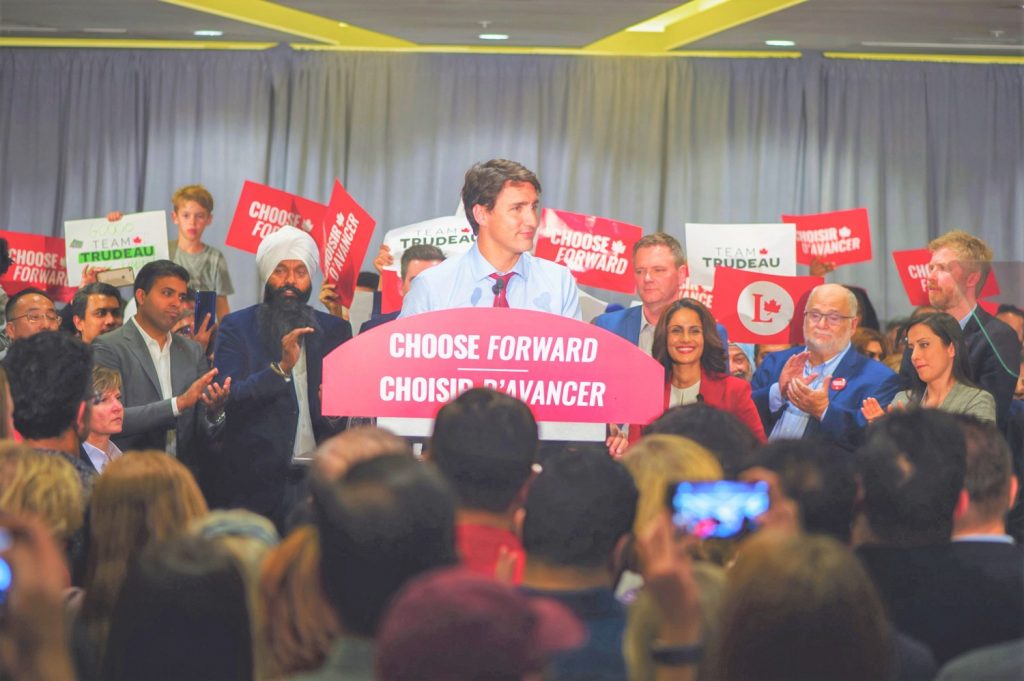 Just before Trudeau took the stage, Brar addressed the attendees and inspired them with her own personal story of hard work and hope. She spoke eloquently about her father, Notary Public Naib Singh Brar's journey from India to Canada with little in his wallet in the early seventies. She recounted the sacrifices that her parents made in order to offer their children education and opportunities for advancement: the story of many first generation Canadian families.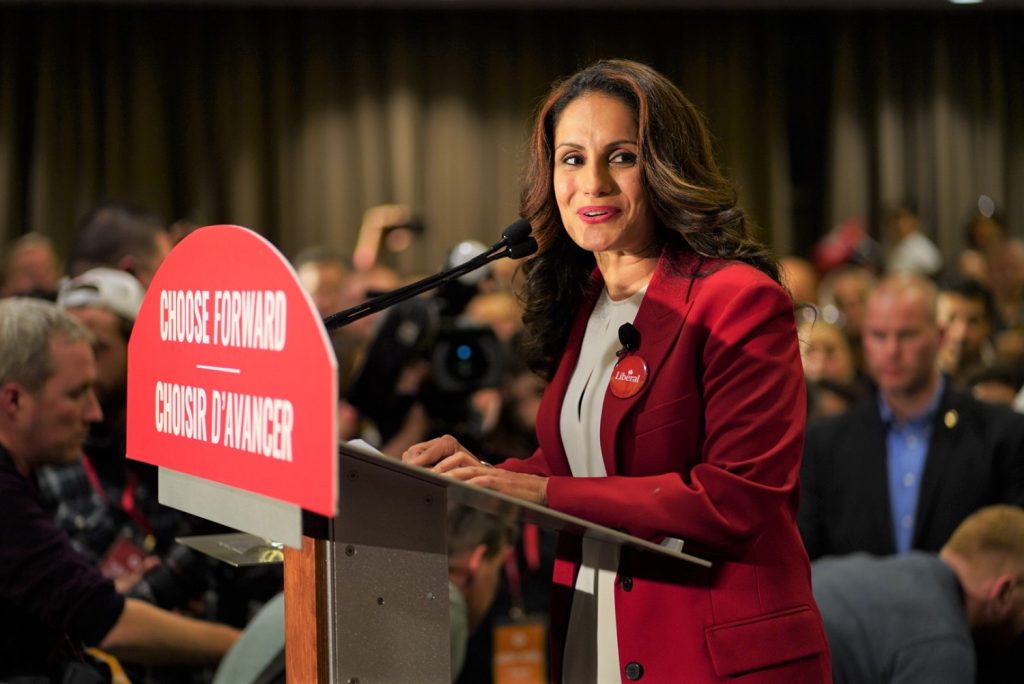 In her short but impactful speech, she reminded attendees that the Liberal Party made it possible for her father to come to Canada and again, it was the Liberal Party, through its equality and multicultural policies, paved the way for her successes.
Brar, a Burnaby native, is a successful businesswoman, holding credentials from the Richard Ivey School of Business and a double Masters degree from the London Business School and Columbia University. She has worked and resided in America and Asia, strategically advising companies in Toronto, Mumbai, Hong Kong, Singapore and New York. She was the owner of a startup innovation hub and is an advocate for diversity in business with a focus on women and minority groups. .
"I grew up in Canada with encouragement and belief that through hard work and determination, I could become anything that I set my heart on," Brar told the group.
"I, a daughter of humble immigrants who came to Canada with nothing, am now standing on a stage right here with you, with the leaders of Canada."