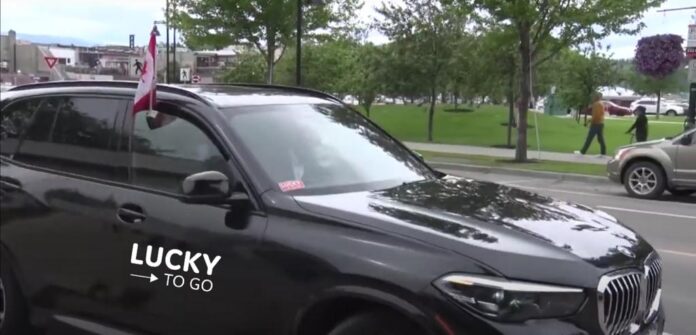 AS of December 1, residents of the City of Surrey can open their Lucky to Go app to book rides, get food delivered or earn extra income as a driver. After a successful launch in the Regional District of Central Okanagan earlier this year, they are ready to expand across the Lower Mainland – so stay tuned.
Lucky to Go has received its inter-municipal business licence (IMBL) from the City of Vancouver which will allow its drivers to pick-up and drop-off passengers across all municipalities of Metro Vancouver with just one licence. The apps are available for download in the region and there is a lot more in store from Lucky to Go.
COVID-19 has brought on a devastating impact within B.C.'s transportation industry, much in line with economies and industries all over the world. Understanding the pandemic's impact on small businesses and demand of local and tourist travel, Lucky to Go is beginning its services in Metro Vancouver with the City of Surrey after receiving a sizeable number of driver enrolments from this region.
Ride-hail is an up and coming travel option; demand for a trackable and reliable travel option has been growing steadily and Lucky to Go's decentralized operations are ready to meet that demand – starting with expanding their team of drivers in Surrey. Not only is the Lucky to Go platform highly secure and transparent, its competitive pricing and active driver support services give it an edge in a market with ride-hailing giants like Uber and Lyft already in service.
Lucky to Go drivers will be able to enjoy the platform's flexibility that allows them to toggle between delivery and ride-hail driver options to maximize driver earnings. With the lowest commission rates around, Lucky to Go is also calling for restaurants in the community to join them as merchant partners for their on-demand food delivery platform.
Eligible drivers are encouraged to apply and to learn more about becoming a Lucky to Go driver, visit luckytogocanada.com/drive-for-us.
Lucky to Go is a Victoria-based company that is fully licensed by the Passenger Transportation Board. They offer a one-app solution for ridesharing and home-delivery to communities throughout British Columbia.
For more information or to download the app, visit https://luckytogocanada.com/