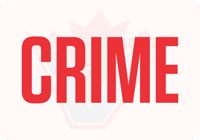 VANCOUVER Police are investigating an assault in a Collingwood neighborhood that occurred on Thursday morning that sent a man in a wheelchair to hospital with serious injuries. Police are appealing to anyone with information to call investigators.
Just before 8 a.m., first responders were called to the underground parking lot of an apartment building on Cecil Street near Kingsway for a man in a wheelchair with serious injuries. Officers determined that the injuries were likely the result of a recent assault.
The victim, a 44-year-old Vancouver man, was transported to hospital where he remains in serious condition.
No arrests have been made. It is anticipated that officers will remain in the neighborhood for several more hours to continue their investigation.
Investigators would like to speak with anyone who has dash-cam video and was driving in the area of Cecil Street between Kingsway and Euclid Avenue between 7:30 and 8 on Thursday morning.
Anyone who may have witnessed this assault or who has any related information, including dash-cam video, is asked to call the VPD's Major Crime Section at 604-717-2541, or Crime Stoppers anonymously at 1-800-222-8477.