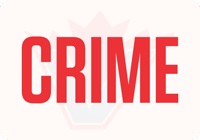 ON Friday at approximately 2 p.m., the New Westminster Police Department, the Combined Forces Special Enforcement Unit (CFSEU), Vancouver Police Department, and the Lower Mainland District Emergency Response Unit attended to a multi-family building and took numerous people into custody.
Flash bangs were used and the lobby was inaccessible to residents for a short amount of time.
This response stemmed from a call to police which caused concern for the safety of someone believed to be inside the building.
There is no increased risk to public safety, New Westminster Police said, and thanked residents for their patience.