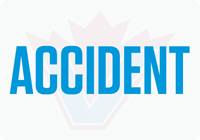 RICHMOND RCMP responded to a two-vehicle collision in the area of Blundell Road and No 4 Road at approximately 2:53 p.m. on Monday. The collision involved a car and motorcycle.
The driver of the motorcycle was transported to a local area hospital with serious injuries.
Blundell Road and No 4 Road will be closed in all directions for an undetermined period of time. Richmond RCMP ask that you avoid the area as the investigation continues.