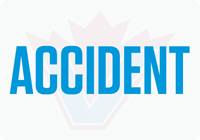 UPDATE (3:28 p.m. on Wednesday)
While Surrey RCMP have cleared the scene, BC Hydro still has the southbound lanes on 176 Street (between 88 Avenue and 96 Avenue) closed as they complete essential repairs to a hydro pole. Repairs are expected to be complete between 5 p.m. and 5:30 p.m.
No serious injuries were reported.
SURREY RCMP are advising the public of a road closure on 176 Street between 88 Avenue and 96 Avenue due to a multi-vehicle collision.
On Wednesday at 8:52 a.m., Surrey RCMP responded to a report of a collision involving multiple vehicles in the 8800-block of 176 Street.
Southbound lanes of 176 Street are closed from 88 Avenue to 96 Avenue.
The investigation is in the early stages and it is unknown how long the road closure will remain in effect.
Anyone who witnessed the collision or has dash camera footage from the area at the time of the collision is asked to contact the Surrey RCMP at 604-599-0502.