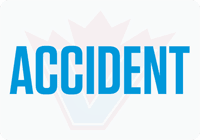 SURREY RCMP are currently on the scene of a multi-vehicle collision at the intersection of King George Boulevard and 97A Avenue.
At approximately 3:30 p.m. on Thursday (May 21), Surrey RCMP responded to the collision. The initial indications are that this collision occurred as a result of a medical incident.
It is believed that an adult male driving westbound on 97A went into medical distress, and crossed the median on King George, colliding with oncoming vehicles. The driver in distress, has been transported to the hospital, no other serious injuries have been reported.
There is a road closure in effect on King George at 97A Avenue while police investigate, and the roadway is cleared.