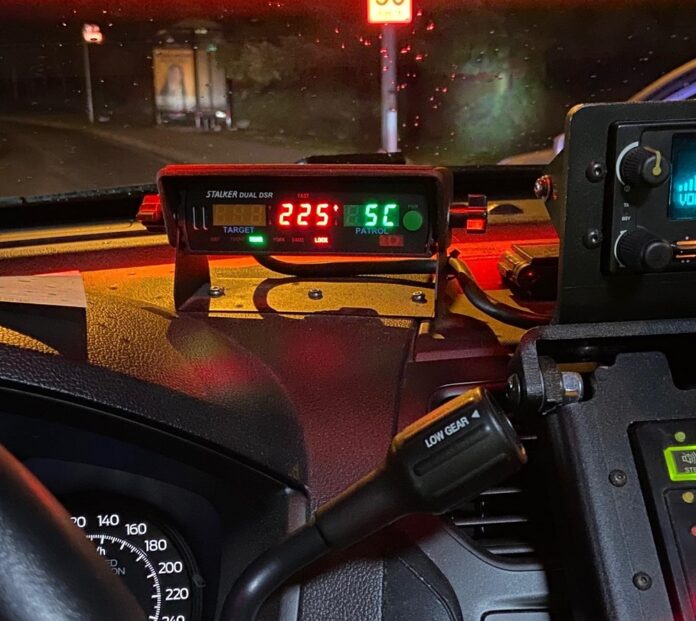 A 90-day driving prohibition, a 30-day vehicle impoundment, and fines and costs climbing into the thousands are among a host of consequences a 19-year-old North Vancouver driver is facing after hitting 225 km/h in an 80 km/h zone in North Van last weekend.
"He failed a roadside screening test for alcohol as well," said Sgt. Peter DeVries. "This was an extreme example of recklessness and disregard for the safety of other people."
The driver was travelling on the upper levels highway near Westview when a North Vancouver RCMP officer captured the vehicle speed on radar.
"The driver lost their license, their car and faces a host of fines," said DeVries.
"We want the community to know, and to be reassured by the fact that we will enforce every provision in the Motor Vehicle Act available to us to stop dangerous drivers from putting the community at risk in this way."
In cases where a driver has engaged in high-risk driving behaviours that meet a certain criteria, police can request the Superintendent to issue a 'Notice of Prohibition' in order to immediately intervene and ensure public safety by removing the driver from the road. There are additional consequences for high risk and impaired driving, including fines that can reach into the thousands of dollars, mandatory rehabilitation, installation of ignition interlock device, and jail time.
"Making roads safer is one of our top priorities in North Vancouver, and is a key priority for police throughout BC," said DeVries. "Our officers are vigilant, they are on the road every day and night, and they are dedicated to keeping the commuting public safe."
According to the Insurance Corporation of British Columbia (ICBC), an average of 300,000 crashes are reported in BC each year, and of those, 60,000 result in injury or death (statistics from ICBC). Engaging in high risk driving, which includes excessive speed, failing to yield, and following too closely, increases the chances of being in a collision, according to the statistics.