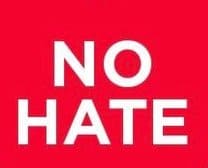 THE National Council of Canadian Muslims (NCCM) on Thursday thanked the federal government on the eve of the fourth anniversary of the Québec City massacre for designating January 29 as a National Day of Remembrance of the Quebec City Mosque Attack and Action Against Islamophobia
The NCCM previously called on the government to designate this day as a National Day of Remembrance and Action on Islamophobia following the horrific Islamophobic attack on the Centre Culturel Islamique de Québec (CCIQ) in which six men were killed and many others injured almost two years ago, and renewed its call the next year to mark the need to stand against hate, intolerance and Islamophobia.
The efforts to have January 29 designated by the federal government were supported by hundreds of Canadian Muslim organizations, interfaith groups and community partners, including the Centre Culturel Islamique de Québec where the January 29, 2017, mosque massacre occurred.
"We thank the government for officially marking the day in the hearts and minds of all Quebecers and Canadians as a reminder of the lives lost and the work ahead of us to dismantle hate and racism in our country. The wounds inflicted on January 29, 2017 will not be forgotten. By remembering January 29, we commit to fighting Islamophobia, hate, and intolerance," said Stephen Brown, NCCM Quebec-based board member.