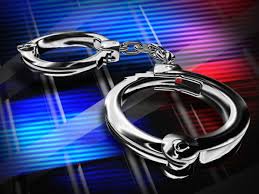 ON Sunday, the New Westminster Police Department responded to the Queensborough Bridge for a report of an assault in progress, after a male had assaulted an elderly male with a weapon. Two people intervened to help, but the suspect then began attacking them.
When officers arrived, the suspected still had the weapon in his hand. The male did not listen to police direction to drop the weapon, and again began attacking one of the victims.
Officers deployed a less lethal distance weapon called the Arwen. However, the suspect continued to attack the victim, so another less lethal option was deployed, which allowed for officers to run in and to take the suspect into custody, police said.
"The victims suffered non-life threatening injuries, and were all taken to a local area hospital for an assessment. We are thankful that this was not worse than it was, which can be attributed to the people who helped stop the attack and the quick response of NWPD patrol officers," said Sgt. Jeff Scott. "NWPD officers continue to speak with all involved as they continue their investigation of what occurred."
The suspect remains in custody to appear in court.