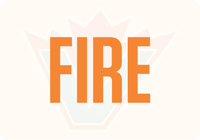 ON May 24 at approximately 3:15 a.m., the New Westminster Fire and Rescue Service responded to a fire at Magnetiq Nightclub located at 27 Church Street. The building, which contained four businesses including Happy Buddha Tattoo, Pho Pho You, and the Heritage Grill, was destroyed. Thankfully, no one sustained injuries as a result of the fire. The fire impacted traffic and electricity service in the area while the fire department worked to extinguish the blaze.
At this time, the cause of the fire is unknown and the New Westminster Police Department's Major Crime Unit has been called in to assist fire investigators in determining a cause.
Police are asking anyone with information about the fire to contact Major Crime Unit investigators at 604-525-5411. Investigators are also interested in CCTV footage and dash-cam footage along the 0 to the 1000 block of Columbia Street on May 24 between 2:30 a.m. and 6 a.m.