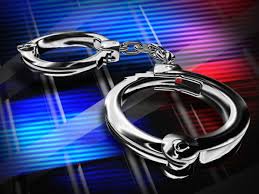 THE New Westminster Police Department's Street Crime Unit executed a series of search warrants throughout the Metro Vancouver area as part of an investigation into fentanyl trafficking on June 20.
The investigation spanned several months and the NWPD Street Crime Unit worked with the Combined Forces Special Enforcement Unit, the Lower Mainland Emergency Response Team, the Burnaby RCMP and the Vancouver Police Department. Several search warrants were executed in Burnaby, and Vancouver as a result of the suspected drug dealing in New Westminster.
As a result of the search warrants, the NWPD seized a number of vehicles, a large quantity of cash, multiple firearms, ammunition, and a large amount of drugs including heroin, cocaine, methamphetamine and fentanyl with a combined estimated street value of $250,000.
"The results of this recent project underscore our commitment to focusing our efforts on individuals who are selling and distributing dangerous drugs within our communities," said Chief Constable Dave Jones. "While the time and effort required to conduct an investigation of this scale is immense, our first priority is to save lives, and by targeting the removal of large quantities of drugs, we are hopeful that these actions are able to do just that."
"A number of people were arrested as a result of this investigation and we'll be recommending several charges," said media relations officer Sgt. Jeff Scott. "Charges could include trafficking in a controlled substance, possession of restricted or prohibited firearms, and possession of stolen property. The NWPD is committed to disrupting the enterprise of drug dealers through targeted enforcement. Additionally, our officers are devoting time educating the public about the risk of drug use, and to provide support for those who are seeking help."
Anyone with information about drug trafficking in New Westminster is asked to the NWPD at 604-525-5411.