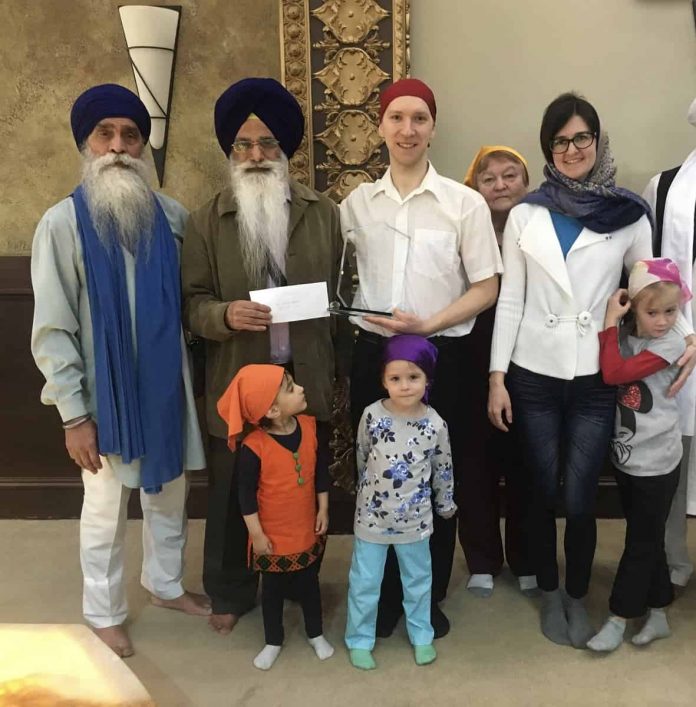 ON Sunday, March 17, the Sikh community of New Westminster honoured a local hero, Alexey Baybuz, at the Sukh Sagar Sikh Gurdwara in Queensborough.
On September 23, 2018, an elderly man was attacked with a hammer while walking on the Queensborough Bridge. Alexey witnessed the attack and risked his own safety to help the senior citizen. He played an instrumental role in protecting the victim and preventing potential life-threatening injuries.
Alexey was presented with a plaque and a $500 cheque by the temple for the tremendous bravery and courage he showed.
Temple President Harbhajan Singh Athwal described Alexey as a model citizen, a hero, an amazing role model and an inspiration to us all.