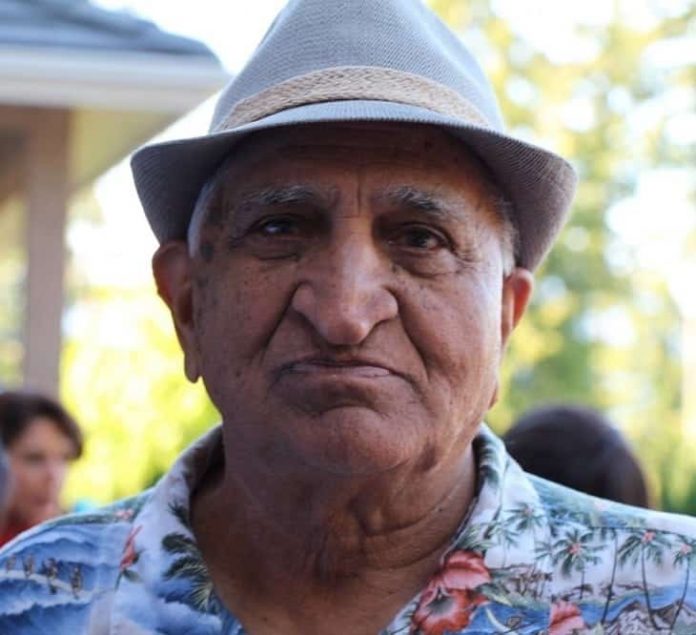 Born July 10, 1928, passed away peacefully surrounded by his loving family on July 15, 2018. Survived by his loving wife Mohinder Kaur, sons Tarsaim Singh (Harminder), Tejinder Singh (Karen), Jagdeep Singh (Heidi), grandchildren Taylore, Ryan (Brittany), Reyah, Jarrod, Jenna, Devin and Sunny (Jaga). Dad and Baba was the patriarch of our family. He lived his life filled with love and compassion. His legacy will live on through his wife, children, grandchildren, nieces and nephews, extended family and friends. His journey to Canada began in 1953 with the dream of building a new life and he did just that, building a life of priceless memories that will live on in our hearts forever. He was extremely proud of his 40-year career in the lumber industry. We are blessed to have had this amazing man in our lives and to have learned through his teachings the importance of love and compassion for all.
Bikkar's life will be celebrated on Sunday, July 22 at 9:30 a.m. at Valley View Funeral Home, 14644 72nd Avenue, Surrey with a prayer service to follow at 12 p.m. at Nanaksar Gurdwara Gursikh Temple, 18691 Westminster Highway, Richmond.
In lieu of flowers, donations can be made in the name Bikkar Sidhu to The Centre for Child Development or the Tapestry Foundation.