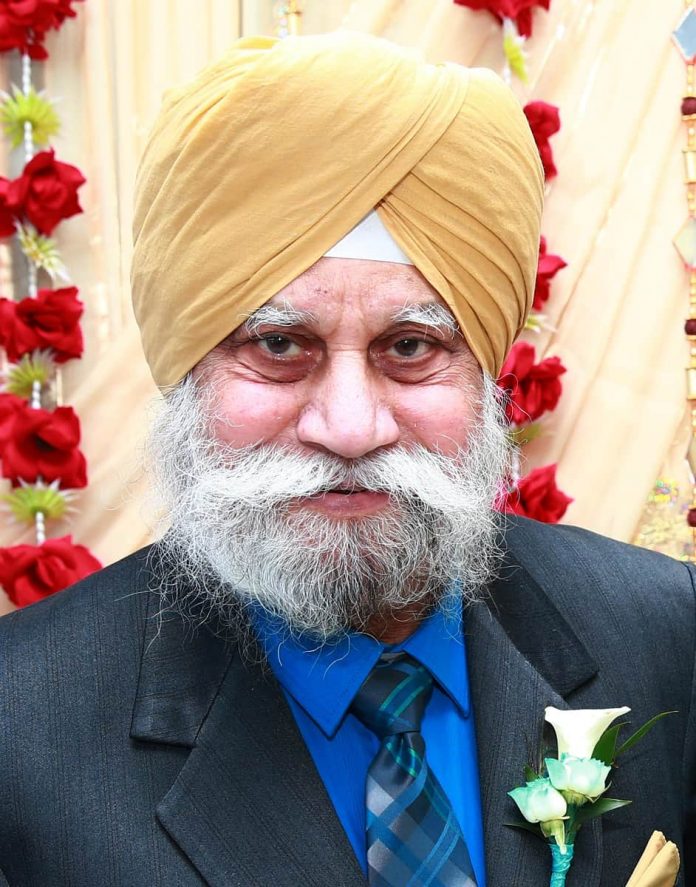 Braham Singh Combow, 81 years old, of Moga passed away October 8 in White Rock, BC.
Funeral services will be held at 1 p.m. on Tuesday, October 16 at Riverside Funeral Home, 7410 Hopcott Road, Delta (Phone: 604-940-1313).
Bhog will follow at Akali Singh Sikh Temple, 1890 Skeena Street, Vancouver (Phone: 604-254-3572).