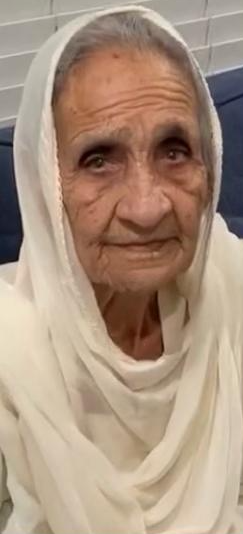 IT'S with great sadness the Hundal family announces the passing of their beloved mother Sardarni Dalip Kaur Hundal (of Village Sheikhupur (Nasirabad) near Phagwara District – Kapurthalaat) at the age of 100 years on May 9 at her residence.
Funeral services will be held on Saturday, May 20 at 2 p.m. at Five Rivers Funeral Home, 7410 Hopcott Road, Delta.
It will be followed by Prayers and Bhog at 3:30 p.m. at Khalsa Diwan Society Gurudwara Sahib York Centre, 7938 128 Street, Surrey.
All family and friends are invited to share their respects with the family at our residence at 12708 62 Avenue, Surrey.
Warm Regards,
Inderjit Singh Hundal
Kulwant Singh Hundal
Shaba (Shabeg) Singh Hundal
Phone: 604-649-3700