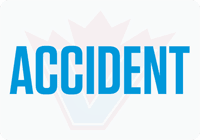 ON October 16, at approximately 9:30 p.m., an off-duty New Westminster Police Department officer was in the area of Jamieson Court when he heard a vehicle collide into a series of retaining walls.
The officer rushed to the scene of the single-vehicle collision to find a female driver who had sustained serious injuries in the collision. The officer called for an ambulance and additional officers. He performed CPR until members of BC Ambulance arrived and transported the driver to a nearby hospital.
"Sadly, despite the heroic efforts of the officer the woman was confirmed deceased at the hospital," said Sgt. Sanjay Kumar. "Our thoughts are with her family and friends."
At this time it is believed the driver may have suffered a medical emergency which led to the collision. If anyone in the area of Jamieson Court has security cameras that may have captured the collision, contact NWPD investigators at 604-525-5411.