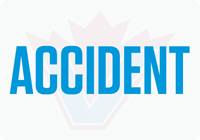 NEW Westminster Police are investigating a fatal single vehicle collision that occurred on Wednesday at approximately 6:40 a.m. on East 8th Avenue between Richmond Street and East Columbia Street.
The collision caused a local power outage. First responders at the scene of the collision had to take safety precautions as there were live wires at the scene. BC Coroner and the Integrated Collision Analysis Reconstruction Service were notified.
"Police are in the early stages of this investigation," said Sgt. Andrew Leaver. "If you witnessed this collision or have dash-cam footage please reach out to police."
If you have a witness statement or dash-cam footage you can contact the New Westminster Police Department Major Crime Unit at 604-529-2430.