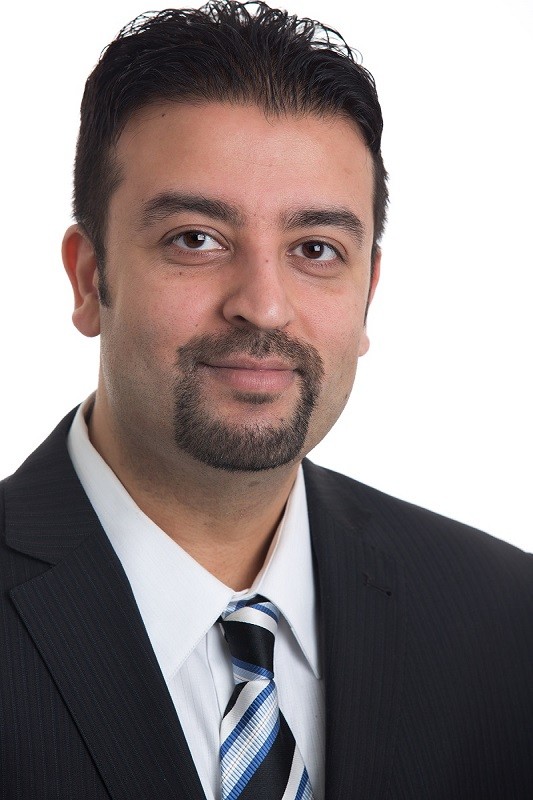 T.H.I.N.K. about preventing auto crime
TRADITIONALLY, during the month of April, we would be celebrating Vaisakhi outdoors together with thousands of people. However, with those events postponed due to the COVID 19 pandemic, this year we will all celebrate in our own ways, with our families, at home.
With so much of our time being spent in our homes lately, we also need to make sure our vehicles are secured. The practice of physical distancing is resulting in many people working from home, and some having to self-isolate for 14 days. As vehicles are parked in the same spot for days at a time and fewer people are walking around, the risk of auto crime increases.
Have you ever discovered your vehicle broken into? That uneasy feeling of someone rummaging through your vehicle taking your valuables – whether it's your cellphone, tablet or work tools – washes over you. It's a horrible feeling to find that your valuables are gone.
If vehicle owners and drivers T.H.I.N.K. ahead and take safety precautions such as making sure the doors are locked and any personal valuables are secured or hidden out of sight, then auto crime can be prevented from occurring. Keep the inside of your vehicle neat and tidy; the fewer the items visible makes it less tempting for a thief. We are asking British Columbians to Take your valuables, Hide valuables out of plain sight, Immobilize your vehicle, Never idle unattended and Key security (keep track of your keys).
April is Auto Crime Enforcement Month in B.C. and a great opportunity to caution drivers to keep their keys secure at all times, lock their vehicles whenever they're unattended and remove electronics and other valuables. During these unsettling times, IMPACT and ICBC are promoting the '9pm routine' which encourages vehicle owners to check on their vehicle each night at 9 p.m. to ensure it is safe and secure, and all measures are taken to avoid being a victim of auto crime.
The statistics from the past year show a 0.2% increase in auto theft across British Columbia with a 4.4% increase outside Metro Vancouver. This past year also saw a 4.3% increase in theft from auto across British Columbia and a 12.0% increase outside of Metro Vancouver. There has been an increase in the theft of catalytic converters across the province. This part of vehicles is easily removed and drivers will know if their catalytic converter has been removed due to a loud noise from their exhaust. If your vehicle has a catalytic converter, park near security cameras/lighting systems and be diligent about observing suspicious behaviour around parked vehicles, particularly at night.
These are the top ways you can protect your vehicle and belongings:
* Never leave duplicate sets of keys in your vehicle (including a 'valet' key)
* Park in high traffic, well-lit areas near pedestrian traffic
* Always lock your doors and close your windows, even if you're away from your vehicle for just a minute. When fueling your vehicle, keep your keys with you at all times and lock your vehicle if you go inside to pay.
* Remove all valuables and personal items.
* At home, use a motion sensor light for your driveway and remove the garage door opener if your vehicle is parked outside.
* Leave nothing in plain sight (sunglasses, wallets, cash, garage door openers, etc.).
More safety tips can be found here: http://www.baitcar.com/prevention and at: www.icbc.com For more information and to see a list of Wanted Auto Crime Offenders in BC, please visit: www.baitcar.com/wanted
During these uncertain times in our world, I hope you are keeping positive, staying in good health and being safe.
Harvey Kooner is ICBC Road Safety & Community Coordinator