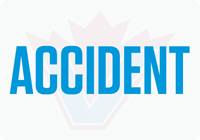 ON April 25 just after 4 p.m., officers of BC Highway Patrol South Coast, Chilliwack, responded to a report of a collision involving three commercial vehicles on Highway 1 eastbound near Hunter Creek.
Members of the Integrated Collision Analysis and Reconstruction Services (ICARS), BCEHS, Hope Fire Department, Hope Search and Rescue, and the BC Coroner's Service were also in attendance.
The driver of one of the commercial vehicles was pronounced deceased at the scene.  No further details on the deceased are being released at this time pending identity and next-of-kin notification, police said on Wednesday.
While still in the early stages, initial investigation points to the commercial vehicle driven by the deceased driver rear-ending one of the other commercial vehicles that had been stopped in construction traffic at a high rate of speed.
Police said the other drivers involved are cooperating with investigators and there are no other significant injuries.  No charges are expected at this time.
Highway 1 eastbound from Laidlaw Road to the Hunter Creek Road was closed for investigation overnight, however, a detour was later made available at the Hunter Creek exit.  All lanes of Highway 1 have since reopened.
If you witnessed the collision or have any dash-cam video of the collision, you are requested to contact lead investigator Constable Randhawa of BC Highway Patrol Chilliwack at 604-702-4039 and refer to file number 2023-15693.