ON Wednesday, September 22 at 4:45 p.m., Peel Regional Police responded to a homicide that occurred at a residence on Rushbrook Drive in Brampton.
Police located a man suffering from apparent gunshot wounds. Despite life-saving efforts of emergency services, Guryodh Khattra, a 26-year-old from Brampton, succumbed to his injuries.
In an earlier press release, police said a woman too had been located with what appeared to be gunshot wounds. She was transported to a local hospital in a non-life-threatening condition.
Police also said that shortly after the shooting took place, at approximately 5 p.m., they received a call reporting a vehicle fire in the area of Grenoble Boulevard and Williams Parkway in Brampton.  When police arrived on scene, they located the vehicle which was abandoned. It is believed at this time in the investigation, that the vehicle may possibly be related to the shooting.
Peel Regional Police told The VOICE that Khattra was known to police. A male with the same name had been charged with first-degree murder along with four others in the fatal assault of Paviter Singh Bassi in Brampton in March 2018; however, police would not say if he is the same individual.
Global News reported that court documents showed that in October 2020, Karanvir Bassi and Gurraj Bassi both pleaded guilty to manslaughter in relation to Paviter Singh Bassi's killing. The third co-accused, Harminder Bassi, also pleaded guilty to manslaughter in December. (There was no mention of the fourth co-accused.)
In December 2020, Khattra's lawyer sought a stay of proceedings under the Charter of Rights before the Superior Court, alleging a violation of his right to a trial without an unreasonable delay. But the court dismissed the application. Khattra's case was due back in court on Friday.
Investigators believe that a Grey Hyundai Tuscon was seen fleeing the area with three suspects.
This investigation is still in its early stages. Anyone with information on this incident, surveillance footage, or dashcam that may have captured the moments leading up to, during, or after the incident is asked to contact investigators at 905-453-2121 extension 3205.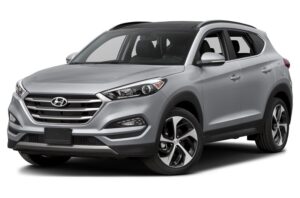 Anonymous information may also be submitted by calling Peel Crime Stoppers at 1-800-222-TIPS (8477), by visiting peelcrimestoppers.ca.