PEEL Regional Police investigators from the 11 Division Criminal Investigation Bureau are seeking the public's assistance concerning an attempted murder investigation that occurred in Mississauga. 
On November 7, 2018, at approximately 8 p.m., emergency services responded to a residence on Bayberry Drive in Mississauga in regards to an injured person. A 44-year-old woman was located suffering from life-threatening injuries and was transported to a trauma centre.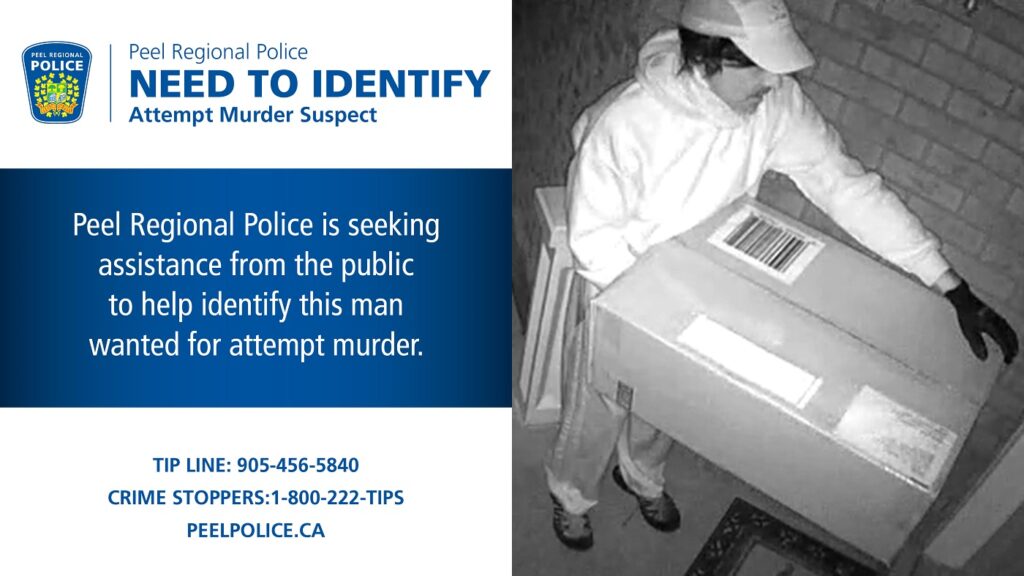 It was determined that the survivor answered the front door of her residence and was met by the suspect, posing as a delivery person who was carrying a large box. After a brief conversation, the suspect shot the survivor with an arrow using a crossbow that was concealed inside of the box. The suspect then fled the area in a dark coloured pickup truck.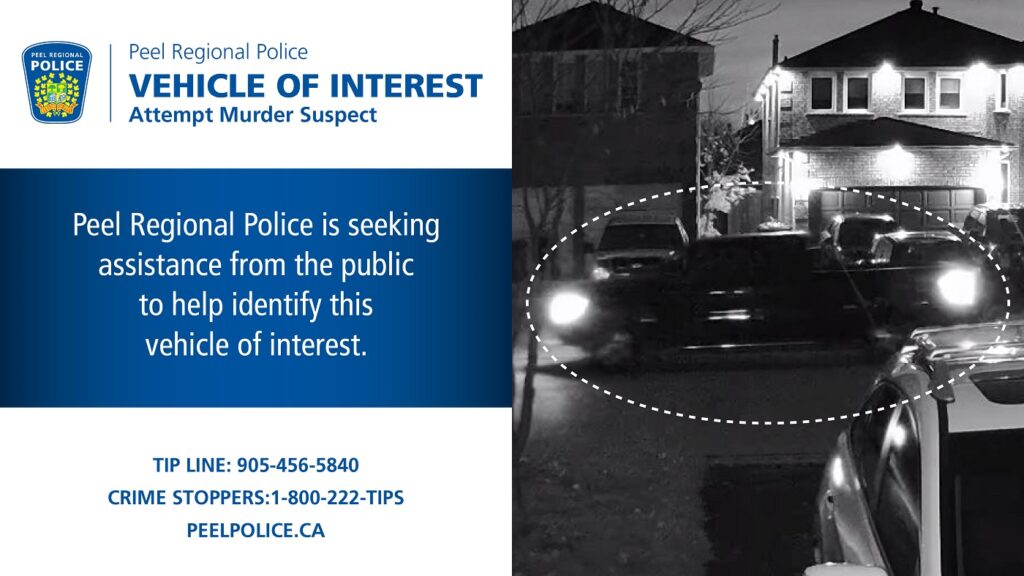 On November 8, 2018, investigators from the Criminal Investigations Bureau and Forensic Identification Services conducted a search warrant at the residence and collected evidence of the crime. An arrow that is believed to have caused the injury to the survivor and surveillance footage was retrieved. The arrow used in this incident is designed for hunting large game such as moose, to inflict the maximum amount of damage possible.
The investigation has revealed that this was a premeditated, targeted and isolated attack. A dedicated team of investigators has been working on this investigation since the incident occurred.
On Wednesday, August 12, 2020, Roger Jaggernauth, a 50-year-old man from Mississauga, was arrested and charged with attempted murder, criminal harassment – repeated following, and counselling indictable offence.
Jaggernauth was held for a bail hearing and attended the Ontario Court of Justice on Thursday, August 13. 
Jaggernauth  is the survivor's ex-common law partner.
Police are still seeking an outstanding suspect and have offered a reward of $25,000 for any information leading to his arrest and conviction.
"As a community, we all have a role to play; whether you are a neighbour, co-worker, parent, child, sibling or friend, if you know or suspect that someone you care about is a victim of intimate partner violence, please encourage and support them to reach out to police or one of our community partners so they can get the support they need.  Collectively as a community, we can do better. We must do better," said Deputy Chief Marc Andrews.
To view the video from the surveillance camera and a video statement from the survivor, visit Peel Regional Police's YouTube Channel.
Anyone with information about this incident is asked to contact investigators at the 11 Division Criminal Investigation Bureau using the dedicated tip line of 905-456-5840.  Information may also be left anonymously by calling Crime Stoppers at 1-800-222-TIPS(8477) or by visiting peelcrimestoppers.ca.