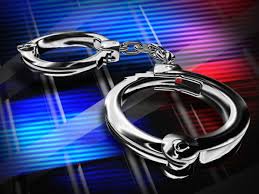 JASRAJ Sandhu, 31, Sartaj Singh, 29, and Sukhraj Amrit Sandhu, 35, all of Brampton, Ontario, were arrested and charged with possession of unstamped tobacco contrary to the Excise Act (2001) last week.
The three were released and will appear in court on August 7.
On May 24, members of the Cornwall Regional Task Force (CRTF) assisted the Ontario Provincial Police (OPP) following a single vehicle accident in Morrisburg on highway 401. The investigation led the RCMP to arrest and charge the three men.
As a result of this investigation a total of 14,662 kg of fine cut tobacco was seized from two rented cube vans.
"I am very pleased to see such fine collaborative effort by partner police agencies," said Inspector Sue Black, Officer in Charge of the RCMP Cornwall Detachment, "Together we support each other in keeping our communities safe."
If you have any information regarding criminal activity in your area, contact the CRTF at 1-613-937-2800 or call Crime Stoppers at 1-800-222-8477.
The CRTF is a joint forces partnership that includes the Royal Canadian Mounted Police, the Ontario Provincial Police, the Canada Border Services Agency and the Ontario Ministry of Finance.