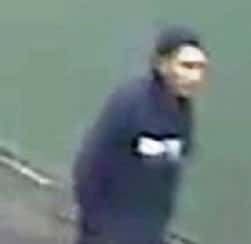 https://youtu.be/U3h0fPLzU3g
VANCOUVER Police on Friday announced that they have determined that a second person may have been involved in a targeted double shooting on May 18 in East Vancouver. Investigators are asking for the public's help to identify a person and locate a vehicle captured on security video in the area.
Just before 6 a.m. on May 18, a 31-year-old pregnant woman and a 23-year-old man were shot in an apartment on Industrial Avenue near Station Street. The woman suffered serious injuries, including the loss of her unborn child, and the man received serious, but non-life-threatening, injuries. Crown Counsel approved charges against 37-year-old Carleton Stevens, and he was arrested by Vancouver Police in Surrey on May 20.
Detectives have determined a second man was with Stevens at the time of the shooting. It's not clear what role, if any, this man played in the incident. Investigators are releasing security footage and photos of the vehicle, and of a second man, who is seen in the video on the left and in a blue hooded sweatshirt with a white logo on the front. They are believed to be associated to the shooting.
The second man has been described as white, 25 to 35 years old, 5'9" to 5'11", with short black hair and an average build. The vehicle appears to be a dark-coloured, four-door Nissan Altima with tinted windows.
"These types of investigations are very complex and can take time to fully investigate. It's important that we hear from anyone who was there when the shooting happened," said Constable Jason Doucette. "We are asking the second man to come forward and speak with police. In the meantime, we are releasing this footage with the hopes of identifying him and locating the vehicle."
Anyone who may have information about the person or vehicle in the security footage, or has information about this crime, is asked to call investigators at 604-717-2541 or Crime Stoppers at 1-800-222-8477.