Chandigarh (IANS): A day after an Assistant Sub Inspector's left hand was severed in a clash with Nihang Sikhs in Patiala, the Twitterati showed up in huge numbers to support the 'Punjab Police Sadda Maan' campaign launched by the Punjab Police.
'Punjab Police Sadda Maan' soon became a top national trend just a day after the violent skirmish in Patiala especially because of the civility shown by the police while taking on some Nihangs who had chopped off Harjeet Singh's hand after he asked them to produce the curfew mobility pass.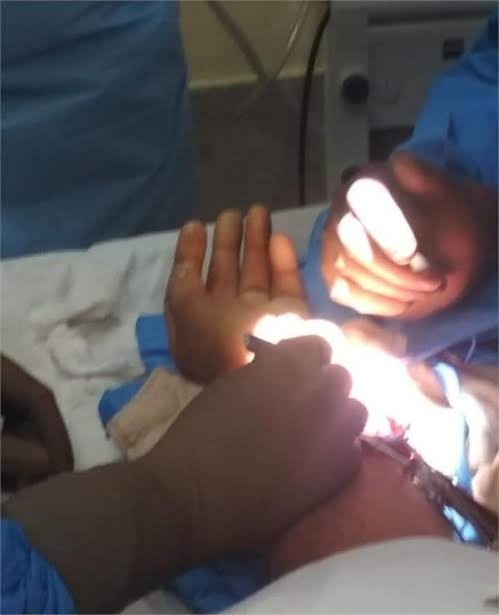 The netizens shared videos, graphics and caricatures to show their solidarity with the force.
Prominent politicians, including former Union Minister Manish Tewari and Education Minister of Punjab Vijay Inder Singla, also expressed their support for Punjab Police.
Tewari tweeted, "Indeed Punjab Police Saada Maan! Punjab is grateful to these valiant heroes for being at the forefront of a deadly fight! They continue to serve the people, tirelessly."
Vijay Inder Singla also took to Twitter and wrote, "Sharing a special video, which was sent to me by someone. No two ways about the fact that Punjab Police have gone beyond the call of duty — exemplifying humanity in the COVID19 situation. I join the state, in thanking these courageous men and women! Punjab Police Saada Maan."
Meanwhile, Punjab Police too acknowledged the sentiment and shared an emotional video justifying its motto: "Shubh Karman Te Kabhu Na Taron".
The video showed the police personnel on ground working round the clock to serve the people of the state amid the lockdown.
"Some days, the internet truly springs up wonderful surprises! Grateful for this heartwarming video and 'Punjab Police Saada Maan' sentiment! Punjab Police stays committed to its motto 'Shubh Karman Te Kabhu Na Taron' and serving the people of Punjab at all times," the state police said in a tweet.
It is worth mentioning that the police have been able to connect with the masses and establish a positive narrative through its consistent communication via social media.
Taking to Twitter, Bollywood star Sanjay Dutt wrote, "It's commendable how policemen of each and every state are doing such a phenomenal job in this situation of crisis. Just came across this video of @PunjabPoliceInd doing their duty. Hats off to them!"
Bollywood actor and Gurdaspur MP Sunny Deol tweeted, "I heartily salute the personnel of Punjab Police who are performing their duty and at the same time serving the society in this tough time of Covid-19."
Earlier in the day, Punjab Chief Minister Captain Amarinder Singh spoke to the ASI of Punjab Police whose left hand was severed in the clash in Patiala.
The hand of ASI Harjeet Singh was successfully re-implanted in an eight-hour long surgery at the PGI Hospital in Chandigarh on Sunday.
"Spoke to ASI Harjeet Singh, who is recovering after his operation, to enquire about his health," the Chief Minister said in a tweet.
"The composure and bravery with which he spoke today is truly worthy of admiration. Wishing him a speedy recovery," he added.
The PGI said that it was a very complex and challenging surgery, which was successfully done.
The bloody clash took place on Sunday when a group of Nihang Sikhs attacked officers in Patiala on being asked about curfew permission, police said.
A group of seven armed Nihangs, who were travelling in a vehicle, were asked to stop at a vegetable market in Patiala.
"They were asked to show the curfew pass. They got angered and in retaliation they attacked police personnel and government employees deployed there with sharp-edged weapons," a police official said.
The Assistant Sub-Inspector's hand was chopped off, while six others sustained multiple injuries.
After the crime, the Nihangs fled from the scene. They were later arrested from Gurdwara Khichri Sahib, after a scuffle between the police and Nihangs.
One of them was injured in police firing and was being taken to a hospital for treatment, said Special Chief Secretary K.B.S. Sidhu in a tweet.
He said out of the seven, five were involved in the attack on police officials.