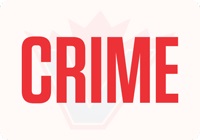 AN upward trend in the number of personal robberies has Surrey RCMP reminding the public of some important personal safety practices.
The second quarter statistics for 2020, show an increase in robberies with 50 additional files (+83%), and a 47% increase year–to-date over 2019. So far, charges have been laid or recommended in 26% of these investigations.
As the public was informed earlier this year on two separate occasions, Surrey has had an uptick in personal robberies involving online marketplace apps (Letgo, Craigslist, etc.), with 10 incidents in the second quarter.
Other personal robberies have included crimes of opportunity where victims had high value items stolen. Robberies were also noted to have occurred between parties known to one another, related to unsettled personal debts.
Thieves will often target individuals who are walking alone and distracted by phones or other electronic devices. A simple yet effective strategy to avoid being the target of a robbery is to maintain awareness of your surroundings at all times, say Surrey RCMP.
Some other safety practices include:
* Walk with confidence. Keep your head up and know where you are going.
* Limit distractions. Store mobile phones and other valuables out of sight and remove your headphones.
* Stay visible. Stick to well-lit areas and don't wear dark clothing at night.
* Take only your essentials. Carry only the necessary identification, money, or cards that you need.
"If you are approached and threatened, or assaulted, you may be able to avoid further harm by giving the assailant the property they are after," says Sgt. Ryan Forbes of the Surrey RCMP Robbery Unit. "There are no pieces of property that are worth risking your personal safety for."
More information on personal safety practices can be found on the Surrey RCMP website.