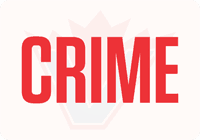 ON January 31, RCMP members of the Greater Toronto Area (Toronto North Detachment) Serious and Organized Crime Section (TND SOC) arrested two Canadians for conspiring to import cocaine to Australia.
In December 2015, five individuals (four Canadians and one American) flew to Sydney, Australia. All five were interdicted by Australian authorities at Sydney International Airport and found to be in possession of nearly 40 kilograms of cocaine.
TND SOC investigators aided by Australian Federal Police conducted interviews and obtained evidence of the conspiracy to import cocaine. TND SOC investigators have charged and arrested the following Canadians with conspiracy to import cocaine:
– Yaroslav Pastukhov, 28, formerly of Toronto is charged with conspiracy to import cocaine.
– Ali Taki Lalji, 30, of Toronto is charged with conspiracy to import cocaine.
Both allegedly conspired with the five individuals to traffic cocaine into Australia. Pastukhov, a former journalist, had been residing in Montreal, Quebec, under an alias.
"This arrest by the RCMP came about as a result of efforts and collaboration on the part of multiple domestic and foreign partner agencies and is a testament to the commitment of all agencies to bring these subjects to justice," said RCMP Superintendent Chris Leather, Officer in Charge of GTA Serious and Organized Crime. "Law enforcement plays an important role in strengthening and preserving the security and economic interests of Canada"
You can contact your local police, the Ontario RCMP at 1-800-387-0020, or anonymously through CrimeStoppers at 1-800-222-8477 (TIPS), at any time.