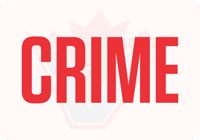 RCMP in Surrey, Langley, and Richmond have cleared all Kwantlen Polytechnic University (KPU) campuses after a threat was reported on Wednesday morning which involved the university. 
Officers attended all KPU locations and with the assistance of the Lower Mainland Integrated Police Dog Services, Explosives Devices Unit, and the Metro Vancouver Transit Police conducted thorough searches to ensure public safety. 
Police are confident that the areas are safe for the public and there is no imminent threat to safety.
Shortly after 9 a.m., Surrey RCMP received information regarding a threat made to KPU. The threat did not specify any particular campus or person.  The university was notified, and out of an abundance of caution, all KPU campuses were closed while police investigated. 
Surrey RCMP is continuing to investigate this incident. Anyone with information which may assist with this investigation is asked to call Surrey RCMP at 604-599-0502, or contact Crime Stoppers if they wish to remain anonymous, at 1-800-222-8477 or www.solvecrime.ca