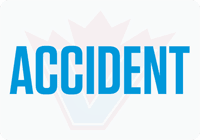 ON Saturday, December 7 at approximately 6:30 a.am., Richmond RCMP received several calls reporting a body lying in the left lane of Highway 99 (southbound), approximately 100 metres north of the Steveston Highway overpass.
Richmond RCMP attended the scene and located a dead man who had visible trauma to his body that was consistent with being struck by a vehicle. The scene was secured, the initial callers were interviewed and the area was canvassed for any possible video surveillance.
The investigation has been taken over by the Criminal Collision Investigation Team attached to Lower Mainland District Traffic Services. The victim has been identified as a man in his early sixties from the Fraser Valley.
At this time, police are of the belief that the incident occurred between 1:30 and 6:30 a.m. on Saturday, December 7. Police are seeking any and all witnesses and dash camera video of this incident. This may include anyone who actually saw what occurred, witnessed a vehicle stopped on the highway near the scene, anyone who saw a person walking on or near the highway where this occurred and the driver and any passengers of the vehicle that struck the victim.
Police emphasize that it appears the victim was struck by a large vehicle, possibly a commercial truck of some type, and the driver may have heard or felt something unusual and kept driving without realizing a person had come into contact with his / her vehicle. If you are that driver, police would like to speak with you and urge you to come forward.
Anyone with information about this collision, including any dash camera video is asked to call Lower Mainland District Traffic Services at 604-526-9744 and quote file 2019-3482.