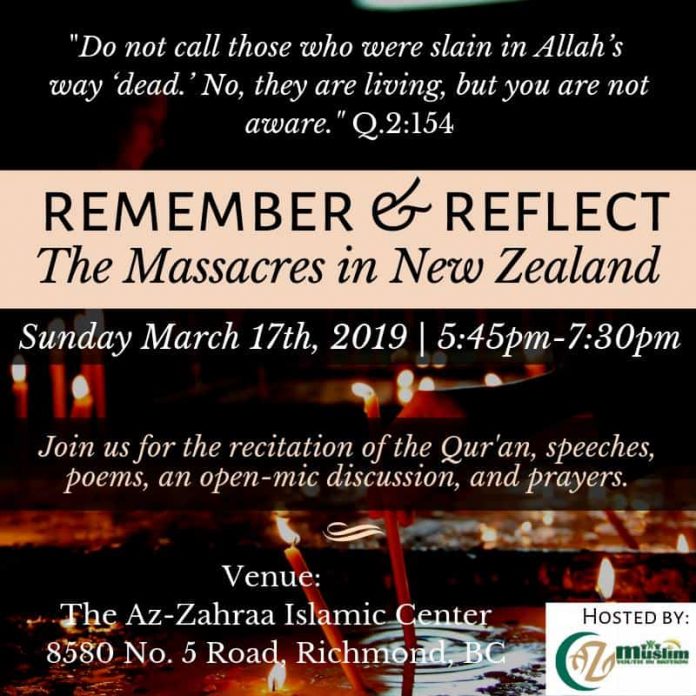 THE Shia Muslim Community of BC (SMCBC) expressed their heartfelt condolences to the families and the community of the 50 peaceful Muslim worshipers who were mercilessly killed and dozens others who were seriously injured in a blatant act of terrorism while attending Friday prayers in the two mosques in Christchurch, New Zealand, on Friday, March 15.
"We join other communities and all upstanding people across the globe in calling for swift action on the part of the New Zealand law enforcement authorities, to bring the perpetrators to justice. We also call upon the authorities worldwide to pool resources to rid us of the evils of such terrorism, racism, bigotry, hate speech and the ideology which lead to these senseless acts of terrorism that continue to plague us in these turbulent times.
"We have been overwhelmed by the countless messages of support from our neighbors, politicians, faith communities and regular well-wishers during this difficult time."
On Sunday, March 17, at 5:45 p.m., the SMCBC invites people to join them as they come together to remember the precious lives lost and injured as well as reflect on how to overcome the hatred and divisiveness spread by such terrorists.