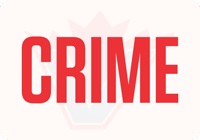 RICHMOND RCMP on Monday issued a second warning of a debit card fraud scam involving a fake taxi, a fake driver and a fake passenger.
Since April 22, there have been at least eight reports of a young man approaching people in busy parking areas, asking them to help pay for his taxi because he does not have enough money. When the victim agrees to help, they are told by the taxi driver that he does not take cash because of COVID-19, nor does he accept credit cards.
The unsuspecting victim then provides the driver with a debit card to pay for the transaction electronically. The driver then claims the tap function on his electronic payment machine does not work. He then takes the victim's card, pretends to make a transaction, has the victim put in their PIN number, and gives a bogus card back to the victim. The unsuspecting victim later finds several fraudulent transactions on their debit card, most involving several hundreds of dollars.
Cpl. Ian Henderson said: "This scam appears to be a new one for the City of Richmond, but already we have had eight victims report the matter to police in the past few days. Our frontline and Economic Crime Unit investigators are working diligently to identify and locate the suspects. Meantime, we believe there is a need to warn the public of this fraudulent activity."
The fake taxi driver is described as a Fijian or South Asian man in his early 20s.
The fake passenger is described as a Middle Eastern man also in his early 20s.
The suspects have used several different models of vehicles with a white taxi sign to commit these offences.
Anyone with information on this matter is asked to contact Richmond RCMP at 604-278-1212, quoting file number 2022-10686. Should you wish to remain anonymous, call Crime Stoppers at 1-800-222-8477 (TIPS) or visit them online at solvecrime.ca