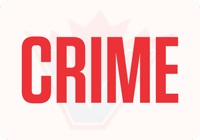 ON December 13, Richmond RCMP Property Crime Unit (PCU), Metro Vancouver Transit Police and a number of Richmond based businesses worked together to conduct focused enforcement on shoplifters.
Half of those arrested were from other jurisdictions and have allegedly committed similar offences in other jurisdictions.
"We know that many individuals committing crimes move between jurisdictions. That's why these joint operations are so important, as it allows us to work in partnership to identify and arrest those committing these crimes," said Sgt. Russel Yugai, Richmond Investigative Services.
"While some offenders steal for personal reasons, we know that others are part of a more organized group that have been given a list of specific items they are supposed to steal. Whatever their reason, shoplifting can have a significant impact on a business, including financial, which ultimately affects the consumer. By focusing on these offenders, we are protecting our community as a whole."
While the majority of the 11 arrests were for alleged thefts, a man and woman were arrested for allegedly attempting to use a fraudulently obtained gift card to purchase items from a store.
A bait bike was also deployed as part of this operation, however, no attempts were made to steal it.
Richmond RCMP PCU will be conducting extra enforcement throughout the holiday season.
If you have witnessed or have information about a potential crime, Richmond RCMP encourage you to contact your police of jurisdiction. If you wish to remain anonymous, contact Crime Stoppers by phone at 1-800-222-TIPS (8477) or visit them online at www.solvecrime.ca.