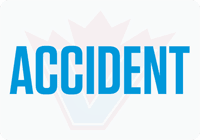 AT approximately 6:30 p.m. on Friday, April 23, a 10-year-old boy was walking with his dog when he was hit by a vehicle at the intersection of Westminster Highway and Barnard Drive in Richmond.
Fortunately, the boy received only minor injuries, and his dog was unharmed.
The driver of the vehicle involved did not remain on scene, and Richmond RCMP would like to speak with this person. A description of the vehicle involved is not available at this time.
If you happened to have witnessed this collision, or if you have dash-cam video, you are urged to contact the Richmond RCMP at 604-278-1212, quoting file number 21-10841.
Should you wish to remain anonymous, call Crime Stoppers at 1-800-222-TIPS (8477) or visit them online at www.solvecrime.ca