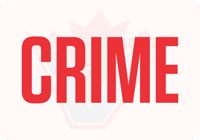 A tip from the public led to the arrest of two men and a substantial seizure of cash and drugs in Surrey on Monday.
Shortly before 8 p.m. on April 29, Surrey RCMP frontline officers responded to a report of a suspicious vehicle parked in the 700-block of 171st Street. Officers attended and conducted a traffic stop on the vehicle, which then initiated an impaired driving investigation, and led to the arrest of both the driver and passenger and the seizure of the vehicle.
During the investigation, officers located and seized multiple items, including approximately $27,440 in cash, a replica firearm, a conductive energy weapon, multiple cell phones, and packaged bags of suspected heroin / fentanyl. Both the driver and passenger have been released from police custody on a court process and the investigation is ongoing.
"Once again the watchful eyes of community members have assisted us in an investigation," says Surrey RCMP Operations Officer, Superintendent Ed Boettcher. "Police alone cannot combat violent crime in Surrey, we encourage the public to continue to report any suspicious activity in our community."
In addition to following up on tips, Surrey RCMP say they are continuing their strategic enforcement activity with enhanced patrols by members of the Surrey RCMP's Traffic Unit, frontline officers, and the Surrey Gang Enforcement Team. A variety of work is being done to increase police contact with individuals known to be involved in violent criminal behaviour and drug trafficking in the city. This work has included an increase in the number of traffic check stops throughout Surrey.
A recent series of check stops conducted on the night of Saturday, April, 27 resulted in approximately 1,100 vehicle checks, and a number of violations and charges under the Motor Vehicle Act.
In total:
1 – criminal impaired driving investigation
5 – 90-day Immediate Roadside Prohibitions (IRP) and the accompanying 30 day impound
1 – criminal charge for Possession of controlled substance
1 – charge for Drive while prohibited
4 – three-day IRP with accompanying 3 day impound
2 – suspension by drugs
5 – cell phone violations
2 – violation tickets for No valid drivers licence
6 –  violation tickets for Drive contrary to restriction
1 – violation ticket for seatbelts
1 – violation for use cannabis while operating vehicle
Surrey RCMP say that addressing violent crime remains a top priority for them. Anyone with information about any suspicious or criminal activity is asked to call Surrey RCMP at 604-599-0502, or contact Crime Stoppers if you wish to remain anonymous, at 1-800-222-8477 or www.solvecrime.ca