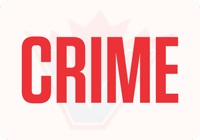 ON February 15, the BC Prosecution Service formally charged Brian Moore with 12 counts of sexual offences, including 10 counts of indecent assault on a male, one count of sexual touching of a person under 14 years old, and one count of sexual assault.
Moore, now 83, taught at Upper Lynn Elementary School from 1970 to 1982. It is alleged he committed at least one of these acts in 2007 after his tenure as a teacher.
Police said that since the initial media release in August 2022, the North Vancouver RCMP Special Victims Unit has continued to work diligently, identifying several additional victims who came forward and secured evidence to support further charges.
"We understand that this news may be upsetting for members of the community and especially for the victims," said Constable Mansoor Sahak. "We would like to thank those that came forward to provide statements. Without their courage, we would not be in the position we are in today."
He added: "For some, hearing about this may bring on memories of past trauma. If you are a victim, please reach out for support. Our Victim Services Unit can be reached 24 hours a day, seven days a week at 604-969-7540. We want you to know we are here, we will listen and we will support you."