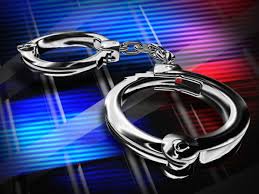 SURREY RCMP seized weapons and drugs seized and arrested six people following the execution of a search warrant last week on a residence in the 13200-block of Old Yale Road.
Two of the individuals who are known to police and believed to be participants in the illegal drug trade were arrested on outstanding warrants for unrelated matters.
Members of Surrey RCMP's District 1 and District 2 Community Response Units (CRU) carried out the search on November 22.
Officers located and seized:
one SKS style rifle
one Ruger pistol
four airsoft pistols
one improvised pipe gun
one taser flashlight combination
numerous edged weapons and batons
two police-style body armour vests
approximately 43 doses of suspected heroin
approximately 44 doses of suspected methamphetamine
approximately 29 doses of suspected crack cocaine
No charges have been laid at this time as the investigation continues while the officers examine and process all the evidence seized.
"The RCMP's Community Response Units are based in all five districts across the city of Surrey and provides both overt and covert policing operations to address crime, nuisance activity, and neighbourhood safety through pro-active policing strategies," said Staff-Sgt. Joe Johal, Acting Community Support and Safety Officer. "In this instance, our members were following up on information provided by the community which provided the necessary evidence to ascertain the search warrant."
Anyone with further information about this incident or who observes suspicious activity in their own neighbourhood is asked to call Surrey RCMP at 604-599-0502, or contact Crime Stoppers, if you wish to remain anonymous, at 1-800-222-8477 or www.solvecrime.ca.