A person was reportedly stabbed on Granville Street at Pender Street in downtown Granville on Sunday evening.
There was a massive Vancouver police presence at the scene of the crime just outside Starbucks that had been cleared of all customers. Blood could be seen on the west side of Granville Street where the crime scene had been taped off.
Vancouver Constable Tania Visintin told the VOICE that police were investigating a serious assault that occurred just after 5:30 p.m..
She said: "The victim has been taken to hospital for serious injuries. One person has been arrested."
Visintin added: "The investigation is in its early stages. We may be able to provide more details in the morning."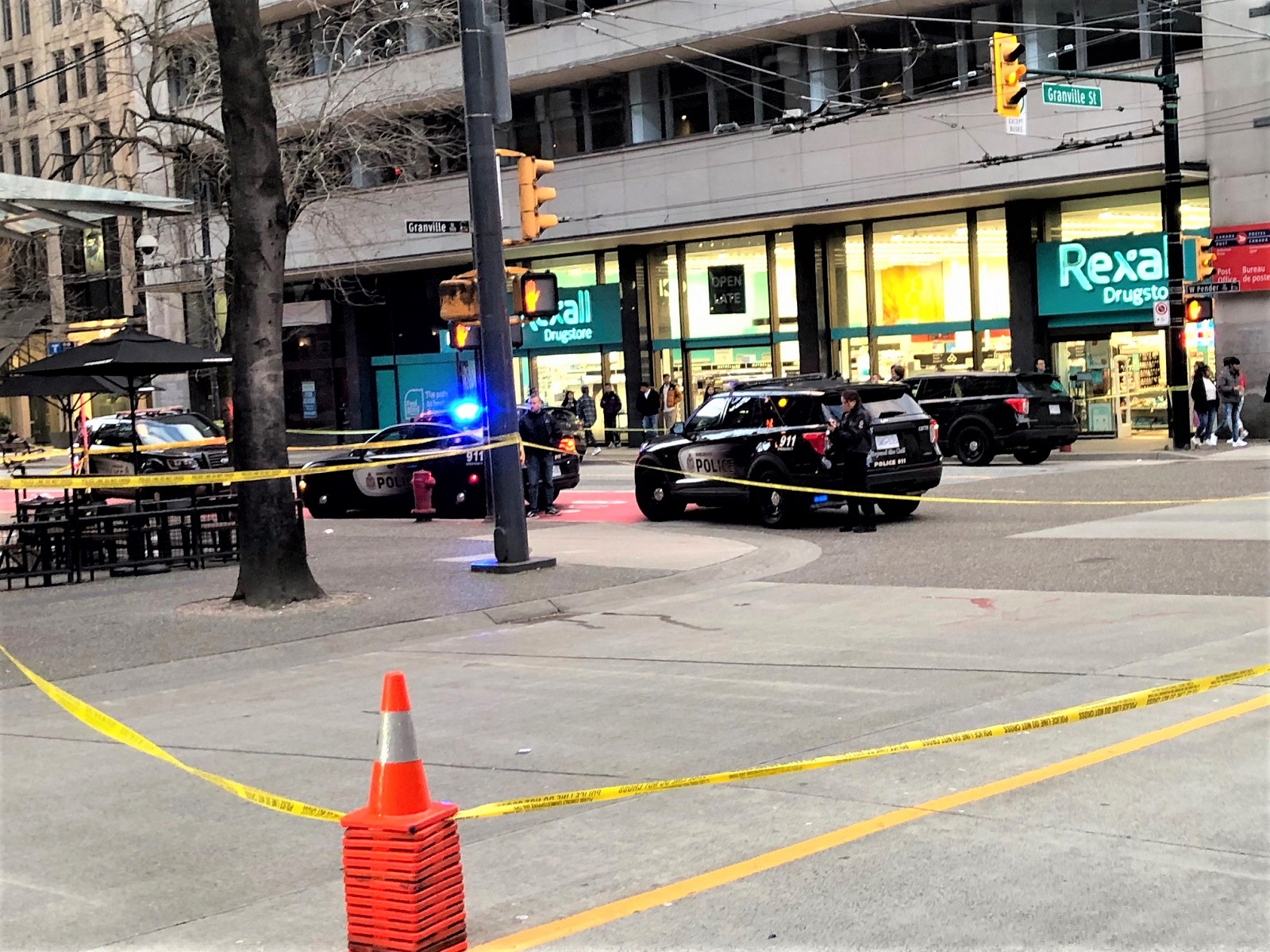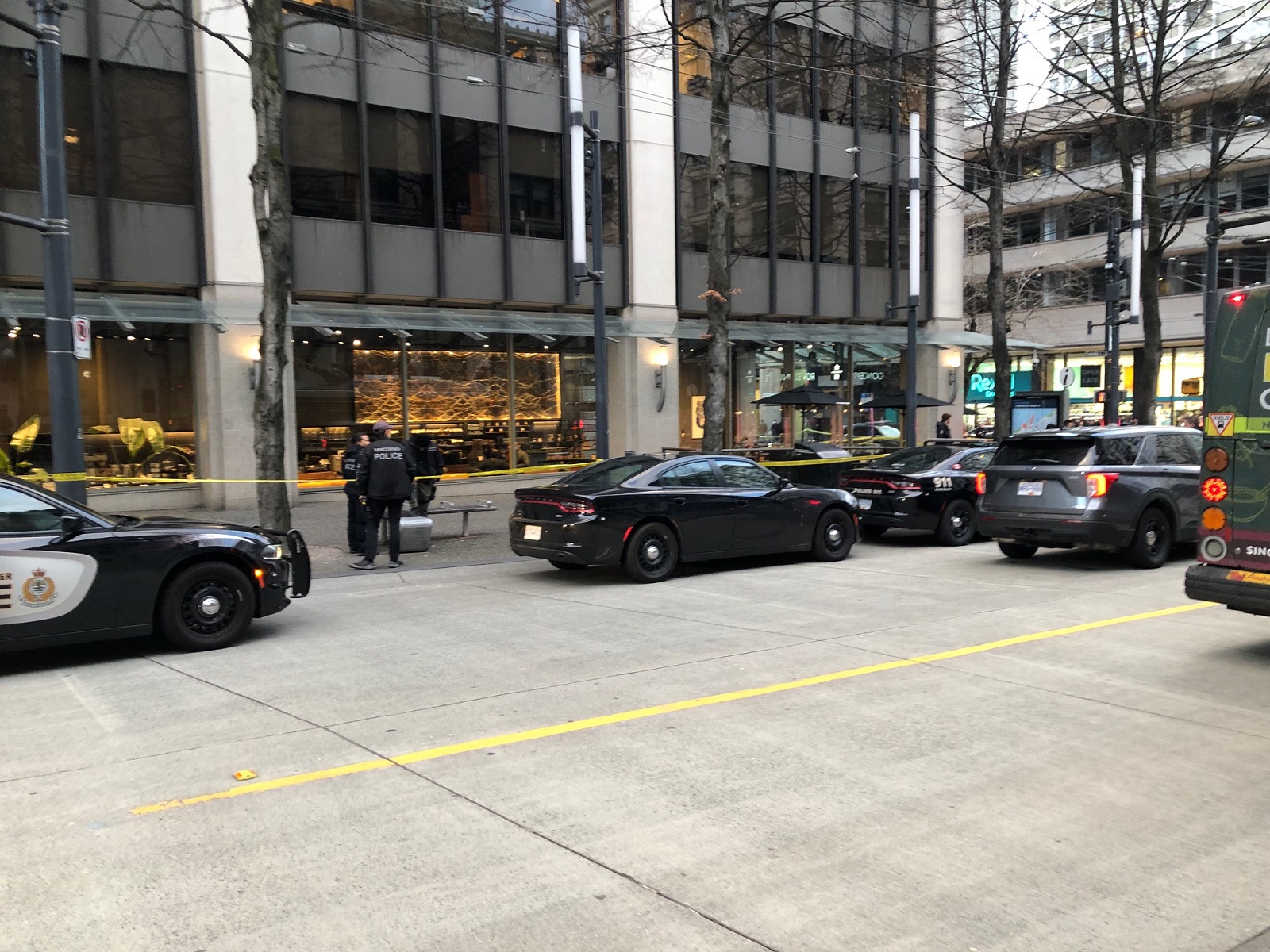 Bus service on the busy route was disrupted. Only buses and taxis are allowed on that stretch of Granville.
READ ALSO:
Inderdeep Singh Gosal charged with murder in fatal stabbing in downtown Vancouver